What is alkyd polyester coated?
Characteristics of one-component alkyd polyester coated painting: oil-modified polyurethane paint has no storage disorder, the paint film dries quickly after coating, has good abrasion resistance, alkali resistance, oil resistance and solvent resistance, but has poor weather resistance and is not suitable for outdoor use. Moisture-curable polyurethane paint has the functions of fast drying, good adhesion, abrasion resistance, water resistance, moisture resistance, and acid and alkali resistance. It can be used for anticorrosive coatings and cement surface coatings in underground engineering. Blocking type polyurethane paint (high temperature baking type) has the functions of no storage disorder, low toxicity, oil resistance, solvent resistance, acid resistance and alkali resistance, and also has electrical insulation and heat and cold resistance. It is generally used for metal anti-corrosion coatings.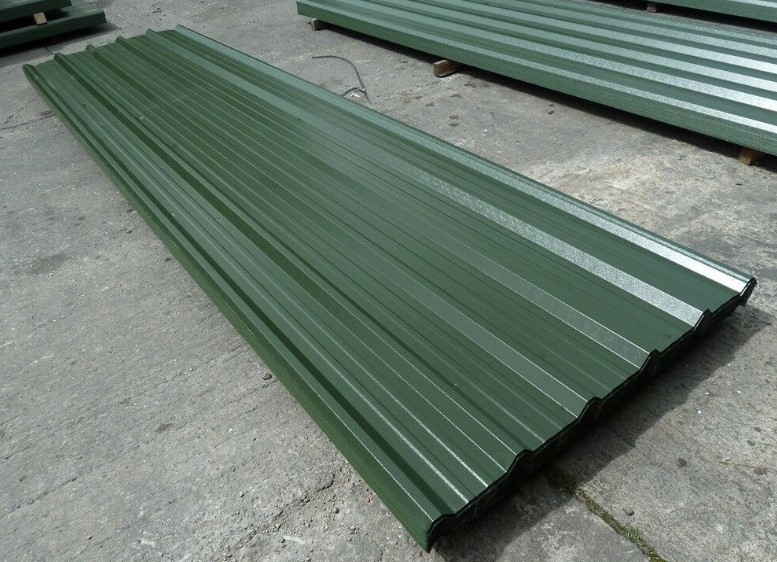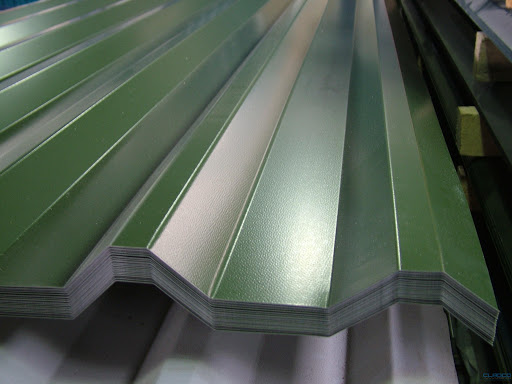 Alkyd polyester Coated Galvanized Steel Box Profile Sheets are used for?
Box profile galvanized steel roofing sheets are ideal for roofing or cladding industrial, commercial or domestic buildings for a modern look.Various lengths are available from stock, 0.5mm gauge/thickness. Each sheet covers 1m in width once lapped and fitted.
So for producing these kind metal roofing sheets, the machine must be very smooth of rollers. And then the rollers will not damage the surface of the coil. Please check the following information about how our roofing sheet machine is designed: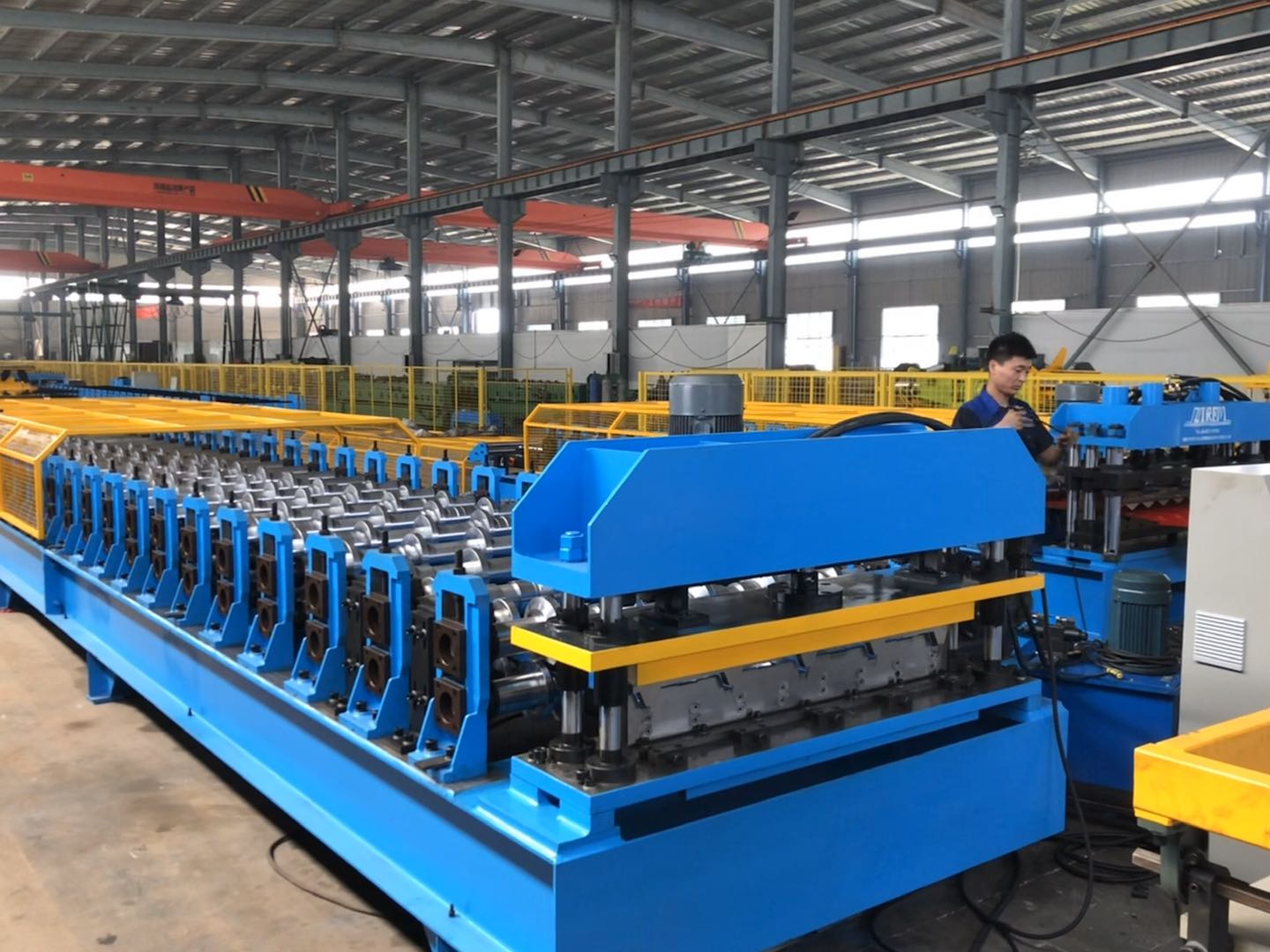 To make sure the Box profile galvanized steel roofing sheets rolling forming machine can make the perfect product, at the leveling beach part, we make the special design: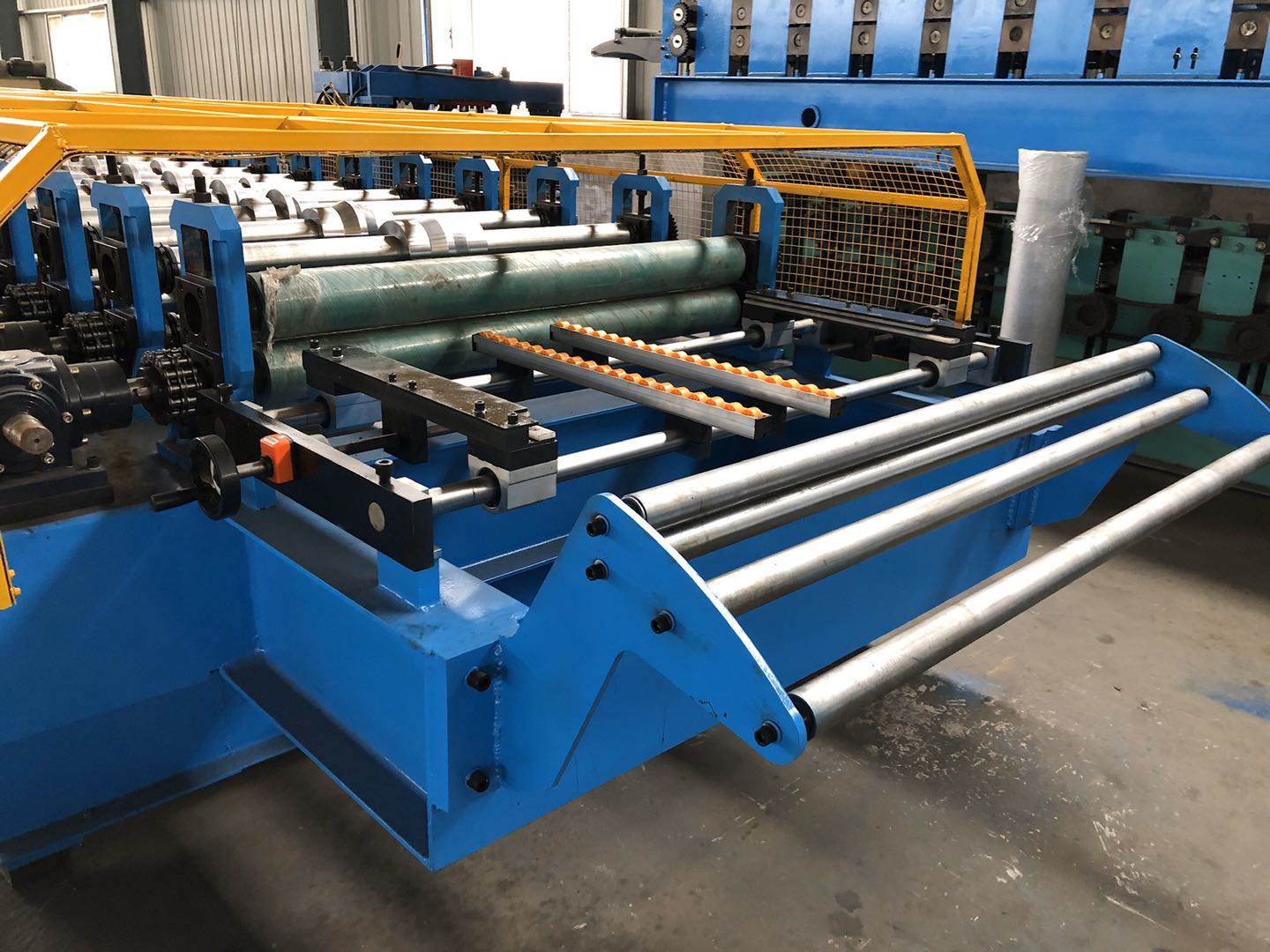 The leveling rollers we design with the gear inside and with good chroming leveling roller. By this way, it can feed the coil to machine smoothly.
The leveling guiding rollers, we use the rubber rollers and handrail with the accurate setting length
The third part, we design the rubber strong shaft before entering system.
By this kind of device, you can also do the filming to machine.
To therollers, all rollers to do the carefully chroming, it can protect the surface of the raw material very well.