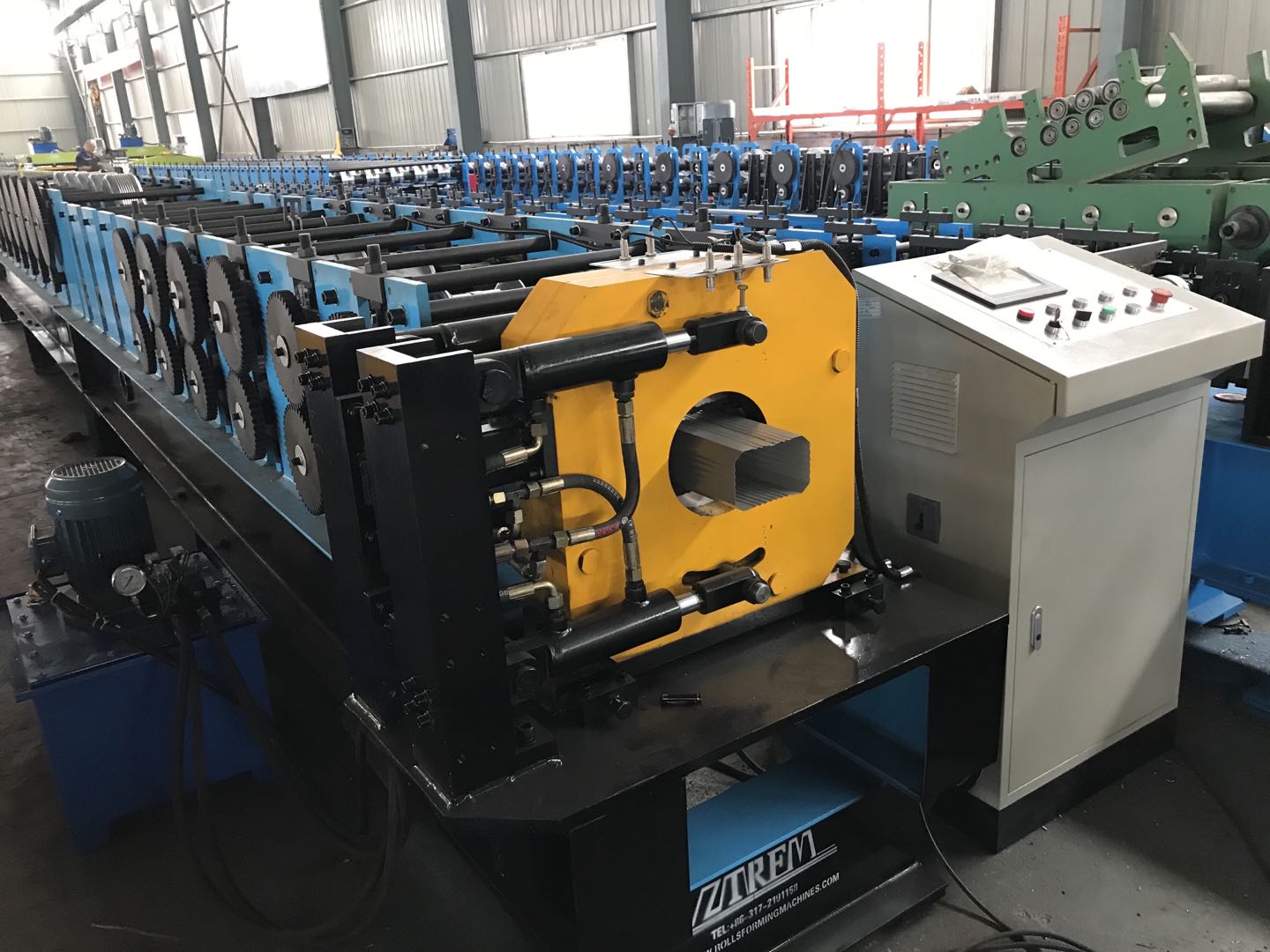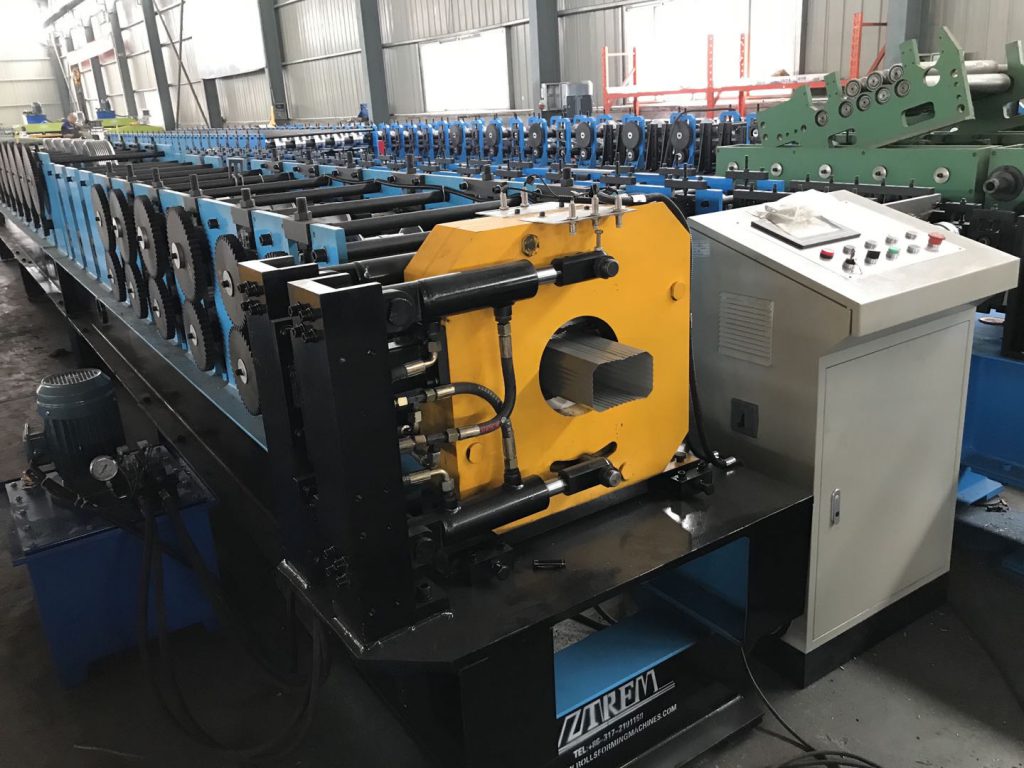 Title: Downspout pipe, downpipe roll forming machine
Keywords: downspout pipe machine, downpipe roll forming machine
Description: Downpipe roll forming machine roll forming machine could be used to make drain pipe or gutter fully automatic in batch
                        Downspout pipe, downpipe roll forming machine
A downspout, waterspout, downpipe, drain spout, roof drain pipe, is a pipe for carrying rainwater from a rain gutter. Downspouts are usually vertical and usually extend down to ground level. The water is directed away from the building's foundation, to protect the foundations from water damage. The water is usually piped to a sewer, or let into the ground through seepage. Decorative heads are sometimes added, these being low-height gargoyles. Take the following drawing profile for your reference: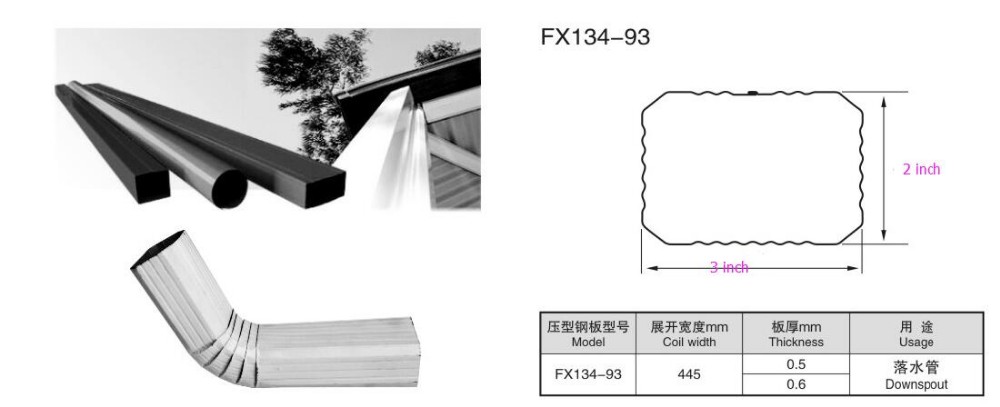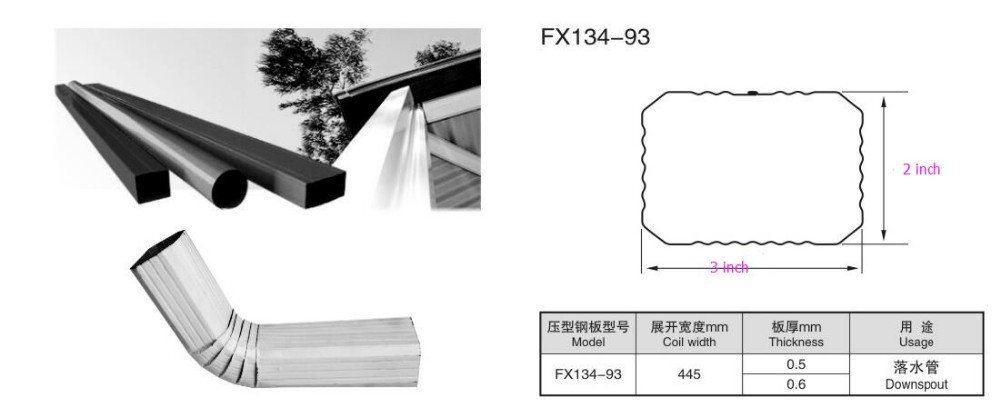 Downspout pipe, downpipe roll forming machine could be used to make the downpipes in batch and fully autoamtic. Meanwhile if you need the downpipe bending machine, we also could make for you. Take the above drawing profile, I will show you how our machine is designed:
From the coil leveling to the first rollers to make the ribs.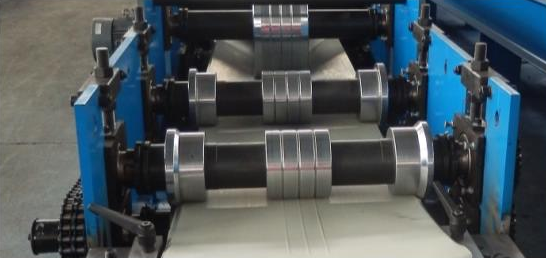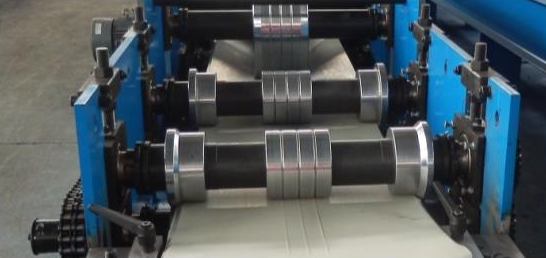 And then to the second steps, it will roll the material to the pipe shape and then do the interlock of the seam.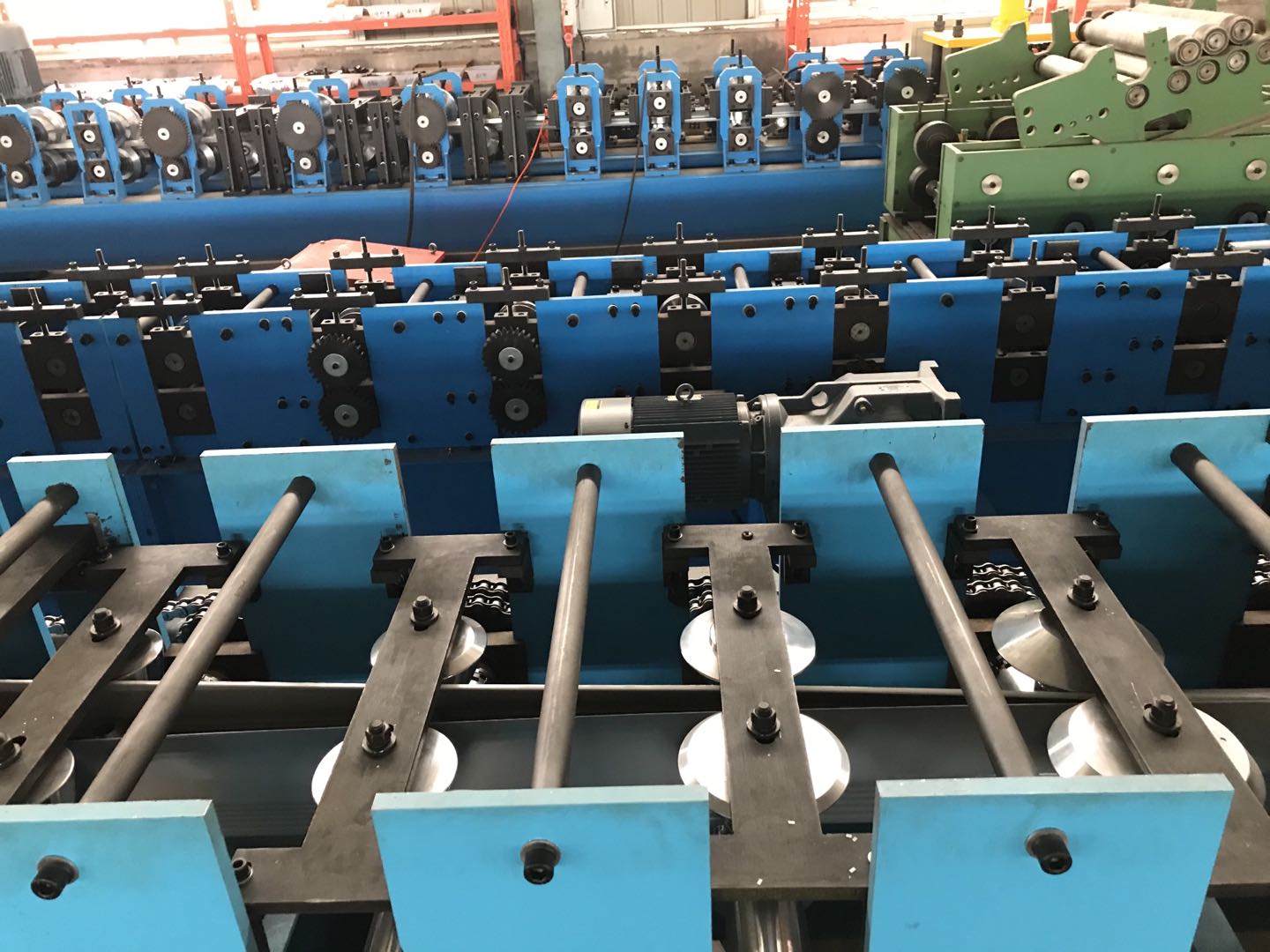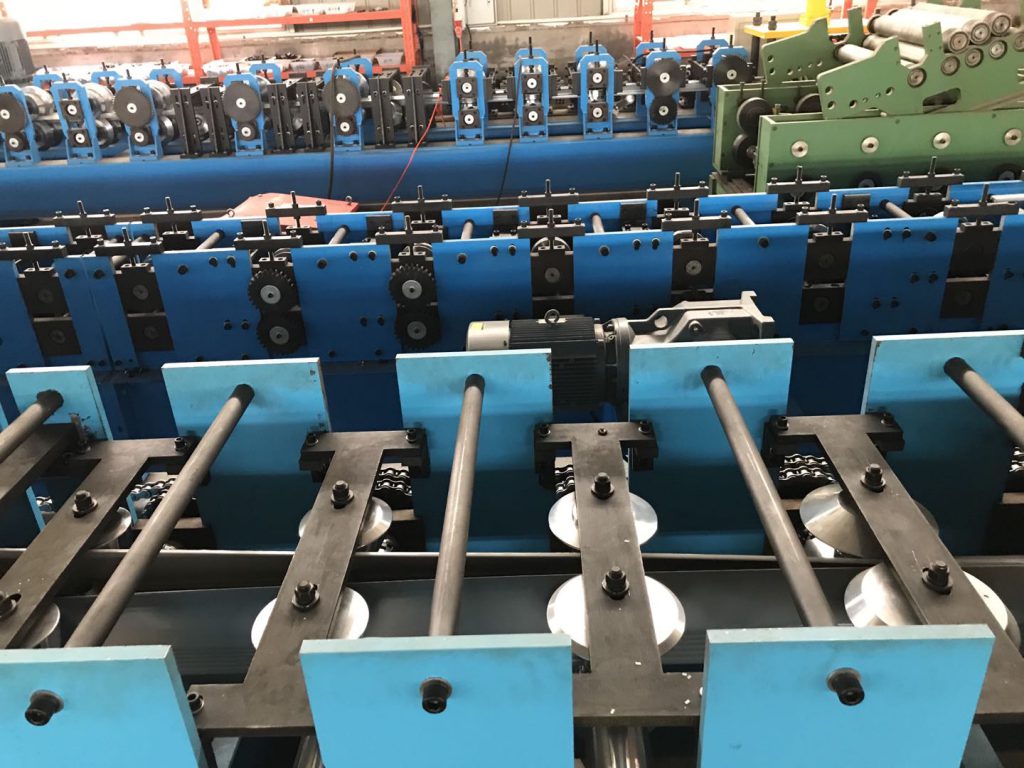 Third, interlocking finished and then makes the seam beatiful.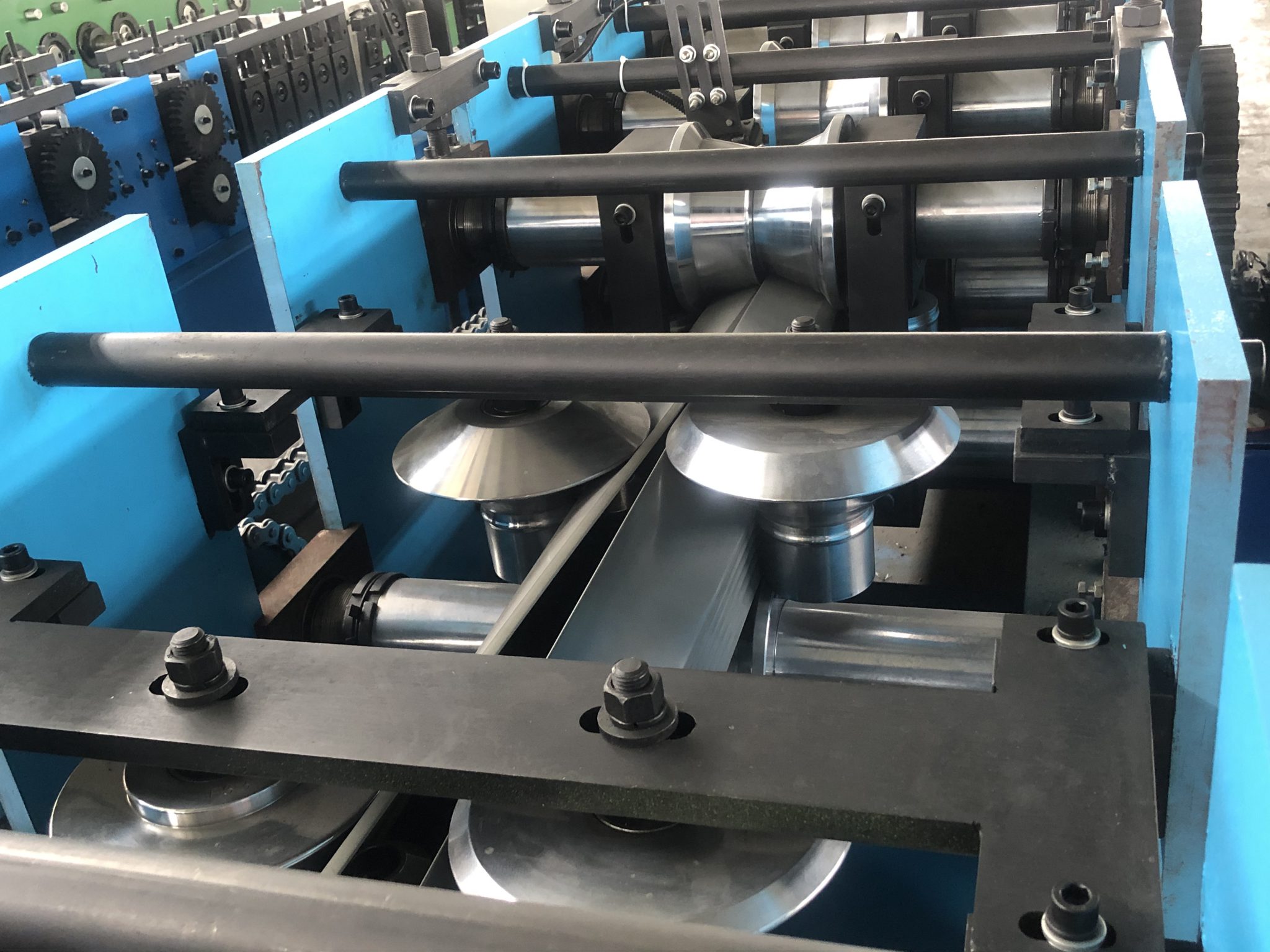 And then to make the shape of downpipe size right.
Last step do the shearing. All the production line works fully automatic and all the length controlled by PLC. Simply input the cutting length and then you can get the specified length by shearing sysyem.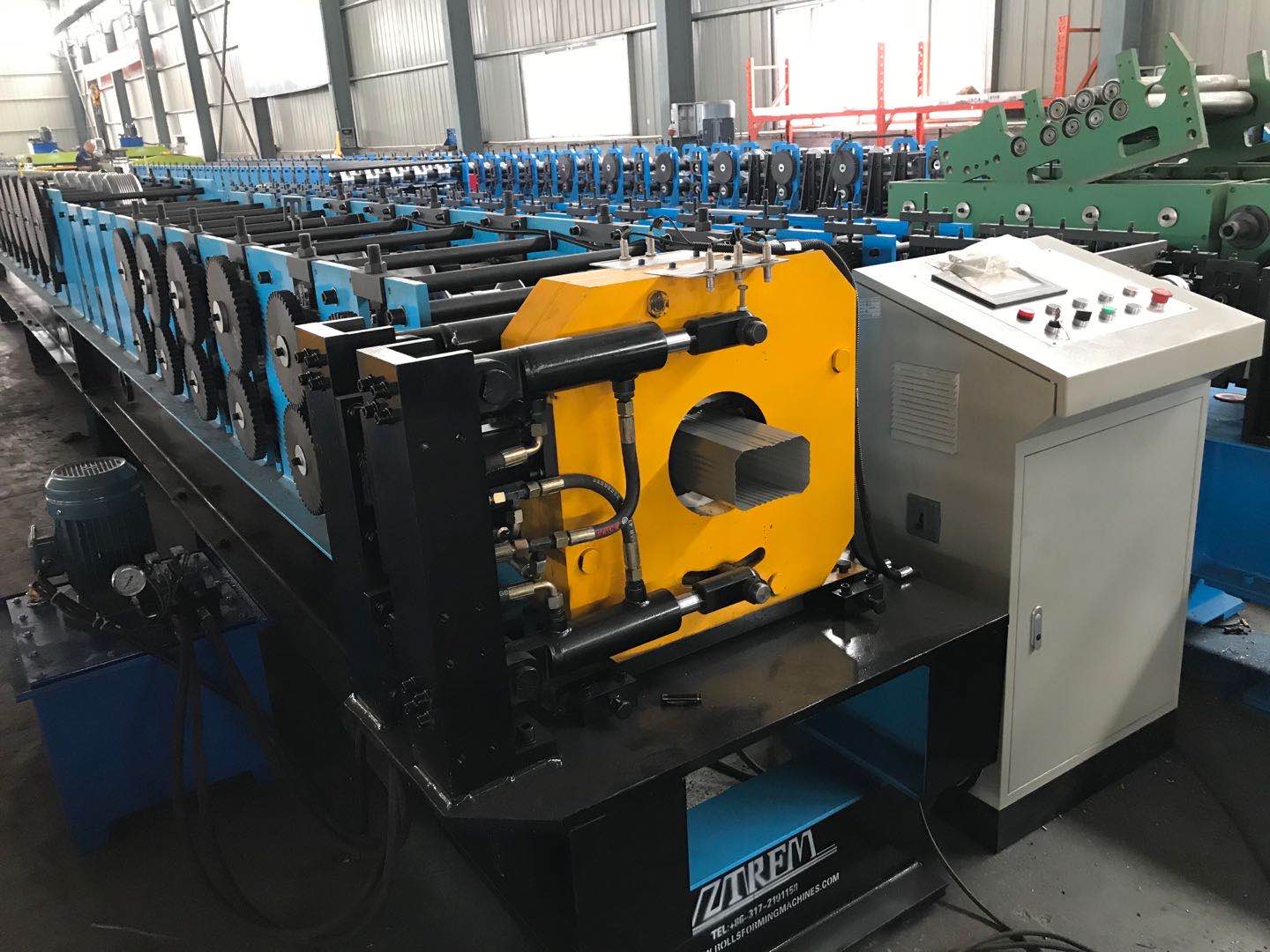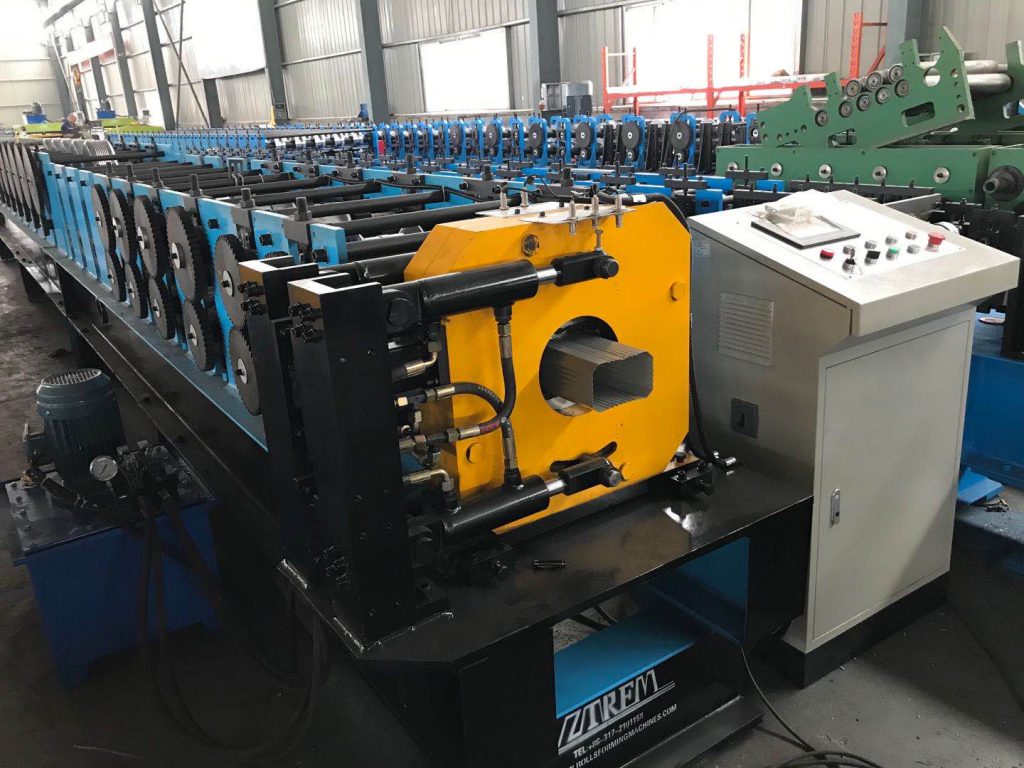 Downpipe elbow machine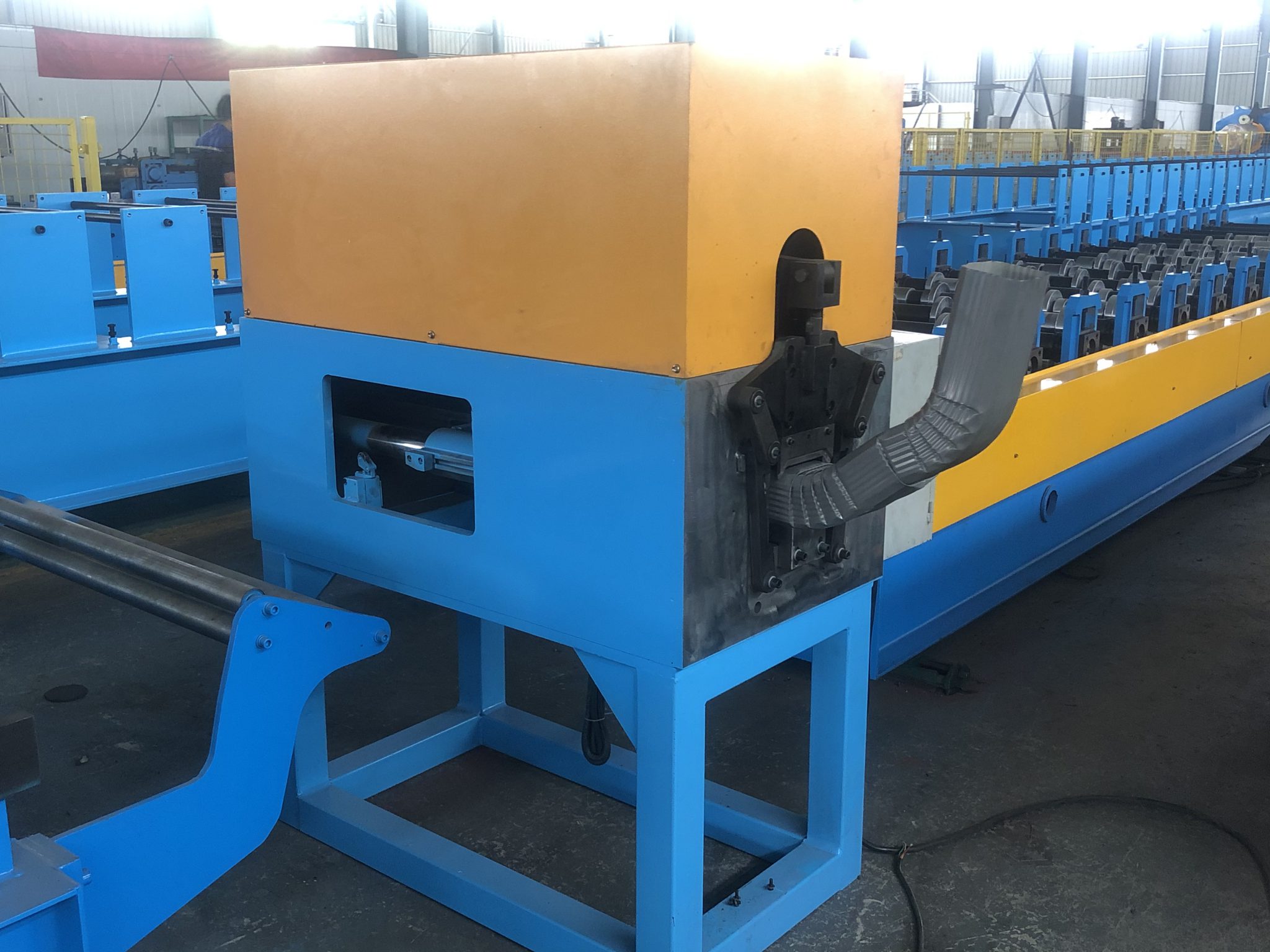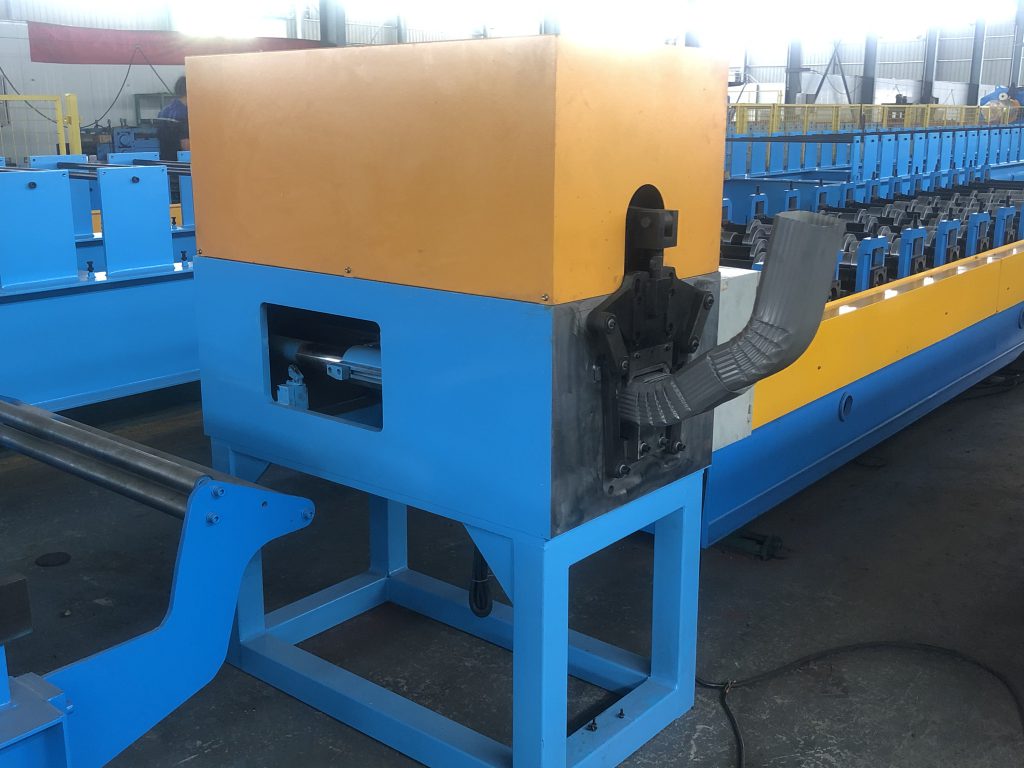 For this machine, if you want to know more information, please contact us at any time.