Floor deck is the plate which supports the floor concrete that is called the pressed steel plate, also called the floor bearing plate and the steel bearing plate. It has three types: Open floor deck-necked floor deck-closed floor deck.


Open floor deck-Steel Deck Roll Forming Machine:
In short,Roof decking floor profiles are typically used as the structural component. The steel decking floor is a cold-formed steel sheet. Metal Decking use in roof and floor systems for supporting the concrete or insulating membrane of a roof. Its design and construction magnify properties of the steel. It causes to create a high strength-to-weight ratio that lowers the material, handling, and erection costs.In addition to, Steel Floor decking roll forming machine
This is the new type we engineer for decking machine, used for building surface panel. Metal Deck Roll Forming Machine is a modern, pre-eminent solution for concrete floor work. Here are some popular drawing profile for your reference: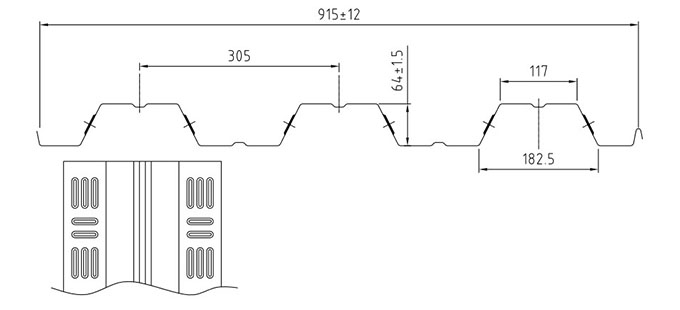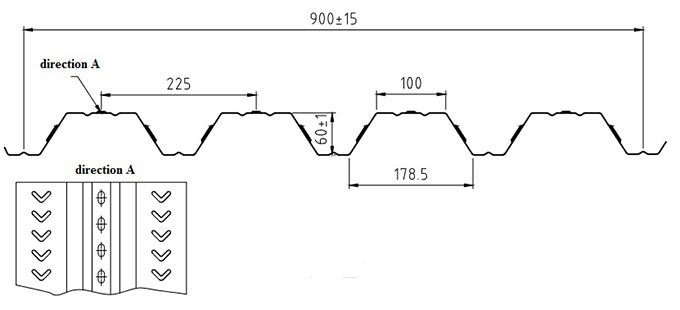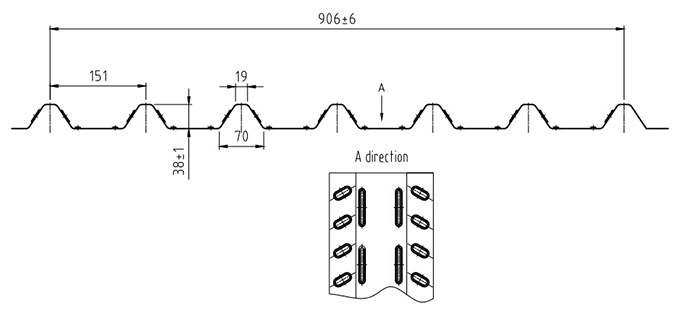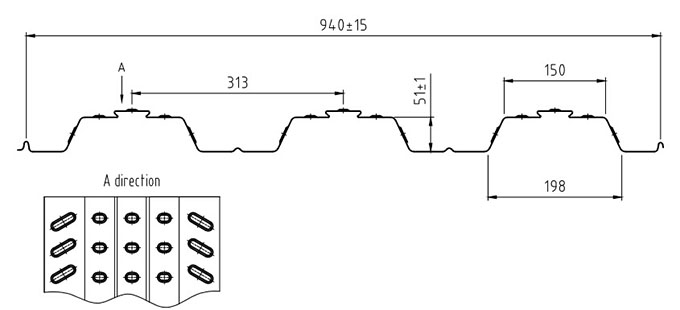 And here are more types, but we can design metal deck roll forming machine according to your drawing profile:
Necked floor deck–Steel Deck Roll Forming Machine: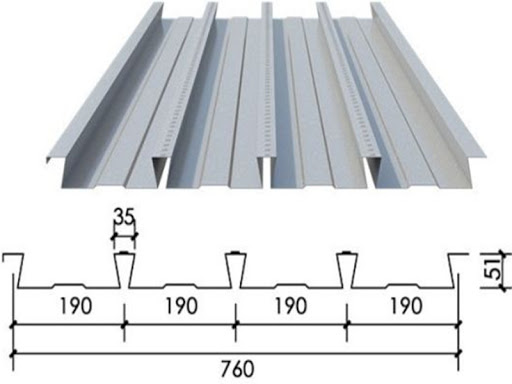 Necked floor deck–Steel Deck Roll Forming Machine, some place is also called ie as versa-Dek metal decking Machine. Versa-Dek metal decking is ideal for use in mid-rise residential structures. Dovetail system provides the thinnest total floor depth, reducing story height while maximizing ceiling height, with clear spans up to 28 ft. Versa-Floor is non-combustible and is fire-resistance rated up to four hours without protective coverings such as gypsum and spray-on materials.
Features of this type metal decking:
Also call it as dovetail profiled steel plate production line which is a new generation product recently launched by our company. This unique form of metal profiled plate is beautiful in appearance, easy to install, and has good mechanical properties and fire protection. Performance, suitable for any floor. For these two types of floor deck hanging accessories, the bottom of the floor deck is almost flat, and the narrow inverted dovetail mouth is very convenient for hanging. Such as suspended ceilings, water and electricity pipes and other equipment, without pre-burying, drilling, electric welding, etc., play a key role in the damage during construction and the integrity of the concrete.
Necked floor deck–Steel Deck Roll Forming Machine design: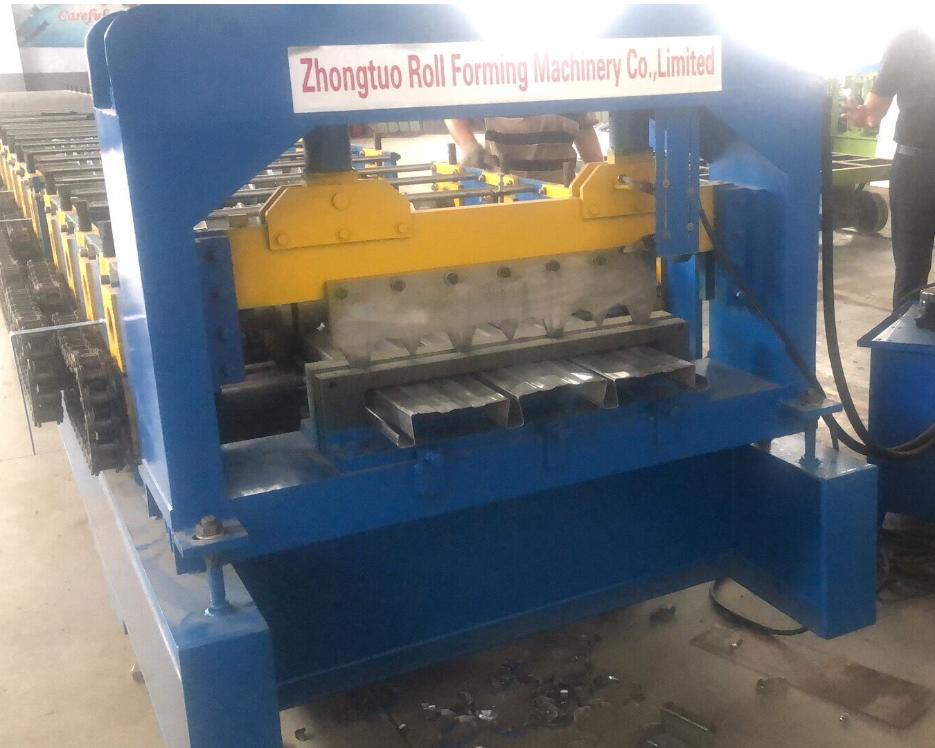 Closed type deck-Steel Deck Roll Forming Machine:
Experiments have proved that it has stronger bearing capacity and shear resistance than other open floor deck systems. The special design of the closed rib shape allows the slab ribs of the steel bearing slab to be completely surrounded by concrete, just like the steel bars in the cast-in-situ slab, so as to maximize the respective characteristics of steel-concrete and successfully applied to the reinforced building. In the bearing system, it has excellent fire resistance.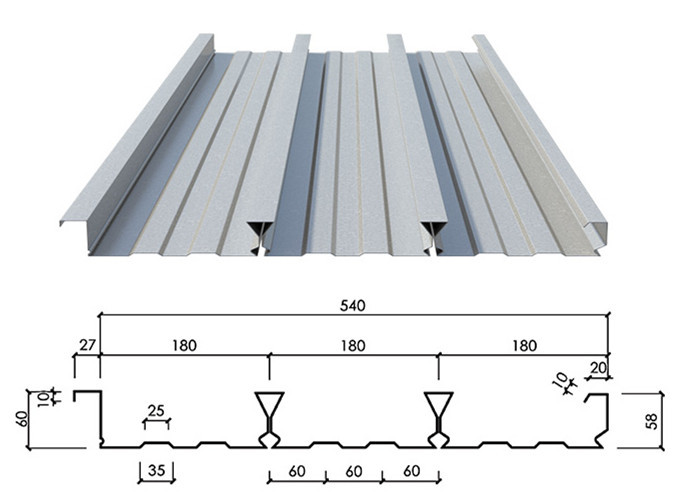 Closed type deck-Steel Deck Roll Forming Machine: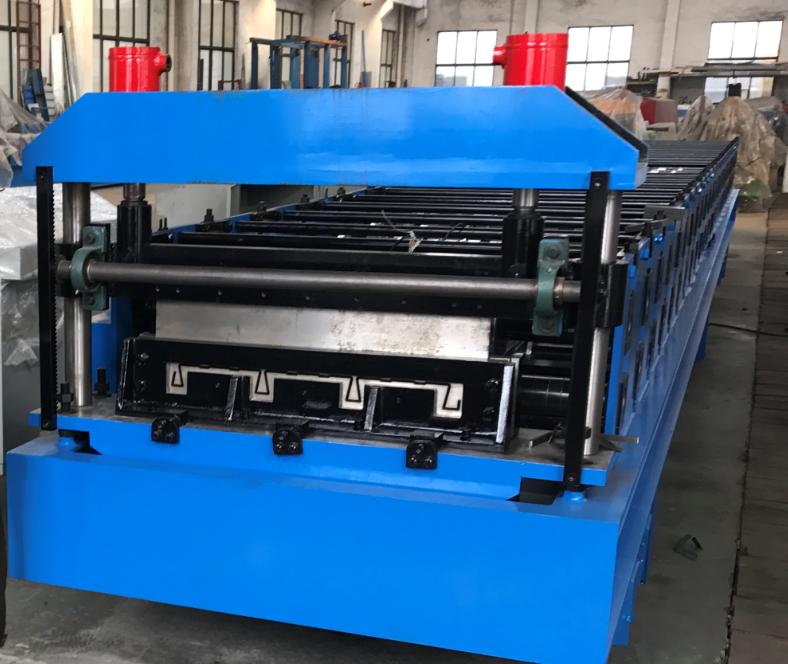 And also there are more types of metal decking, in the following articles, we will share more with you.