A double sheet roll forming machine is composed by a decoiler, two entry feeding guides with entry shearing optional (either motor shearing or manual decoiler), two roll forming systems, one Cutting frame with two cutting dies (a hydraulic pressing will be equiped as long as this dual level roll forming machine is designed to produce metal glazed roof tiles), one transmission system, one control system and runout tables.
Hydraulic decoiler with loading car and auto stacker machine are optional to this double layer roll forming machine as per requirments. And also the protection covers. If you need the fully autoamtic production line, those options are necessary.
Two layers could be any metal roofing sheet drawings, expect two galzed tiles as the stepping system can not work for them both.
Take the following drawing for example to show how Double layer rolling forming machine designed.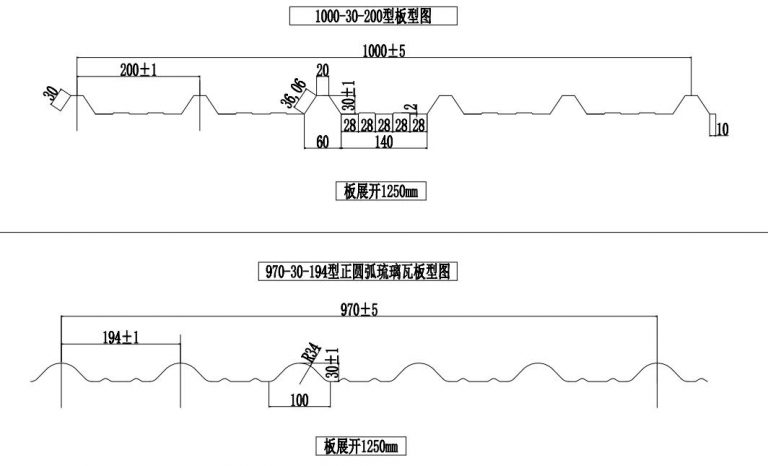 Double layer rolling forming machine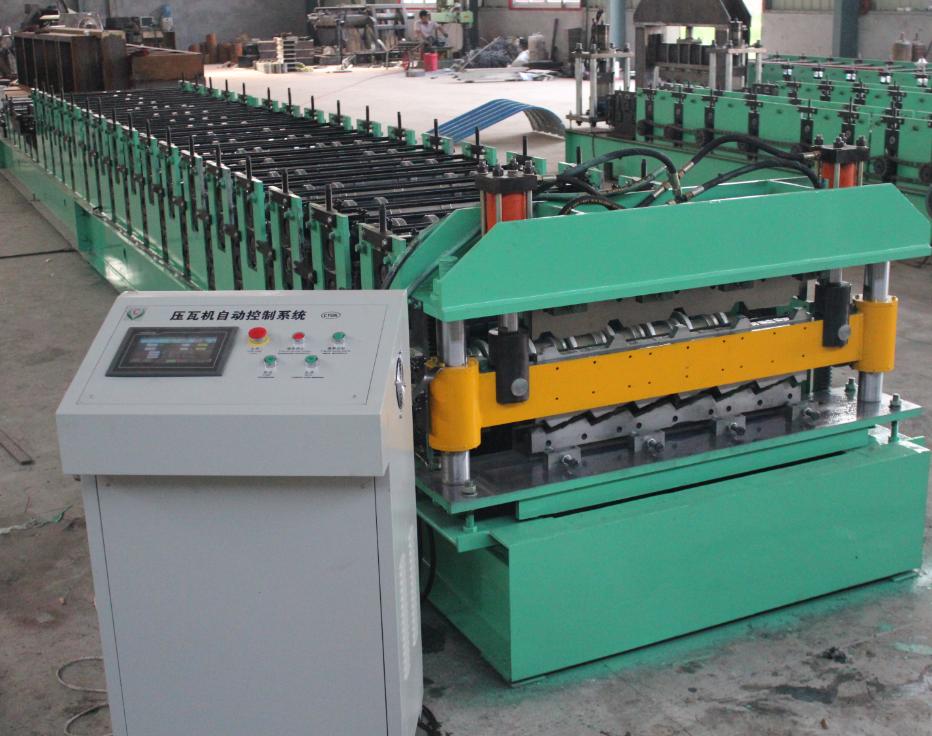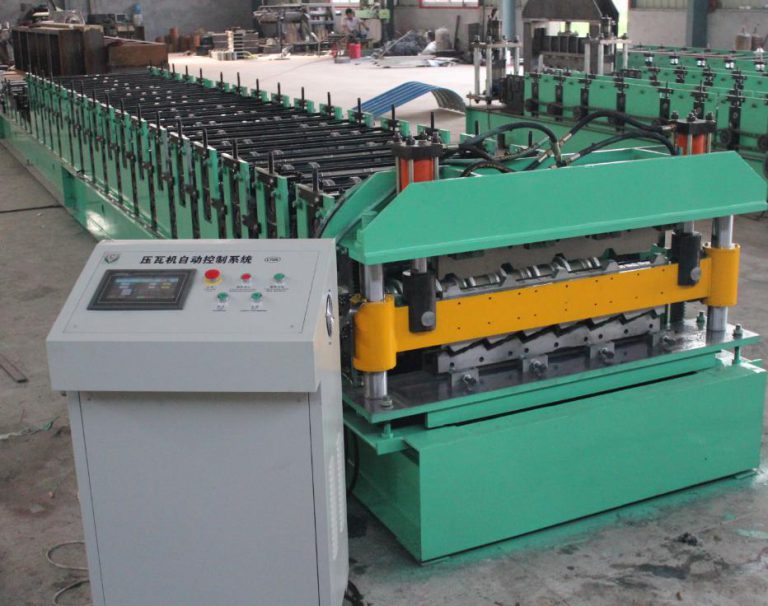 Technical Parameters for dual level roll forming machine:
Uncoiler: Manual Uncoiler (a Hydraulic decoiler is optional);
Inner diameter : 480-520mm;
Outer diameter: 1250mm;
Loading weight: 5TONS;
Material width: 762-1250mm;
Material thickness: 0.3-0.8mm;
Forming speed: 0-12m/min (high speed is optional as per request);
Forming steps: 16-22 forming stations (subject to the technical drawing of profiles);
Material of Shafts:45# high-quality steel;
Double layer roll forming machine for corrugated sheet and metal roof tile
Diameter of Shafts: 70mm;
Material of Roller: high quality 45#steel coated with hard chrome 0.05mm.
Thickness of Siding Plate: 20mm;
Transmission: by chain-brackets;
Motor Power: 15KW
Material of cutting blade:Cr12 with quenched treatment 60-62 degrees;
Material of pressing dies: Cr12 steel with queching treatment;
Hydraulic Power: 4-5.5KW;
Cutting Lengths and Quantities: this double deck roll forming machine will automatically cut the final sheets exactly as per required lengths and quantites clients set through the touch screen on PLC control box.
Cutting tolerance: +/-2mm
Control system: Panasonic PLC, Inverter, CHNT transformer and HMI
Voltage: 380V/50HZ/3phasecustomize