914mm Metal Roof Tile Making Machine for Indonesia market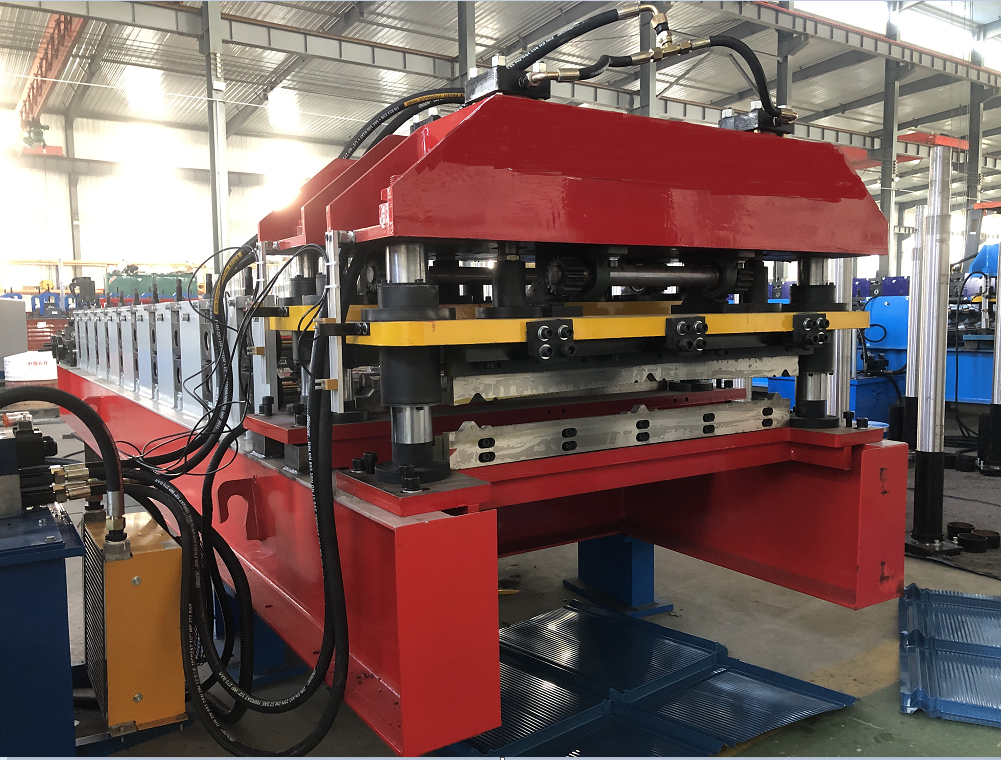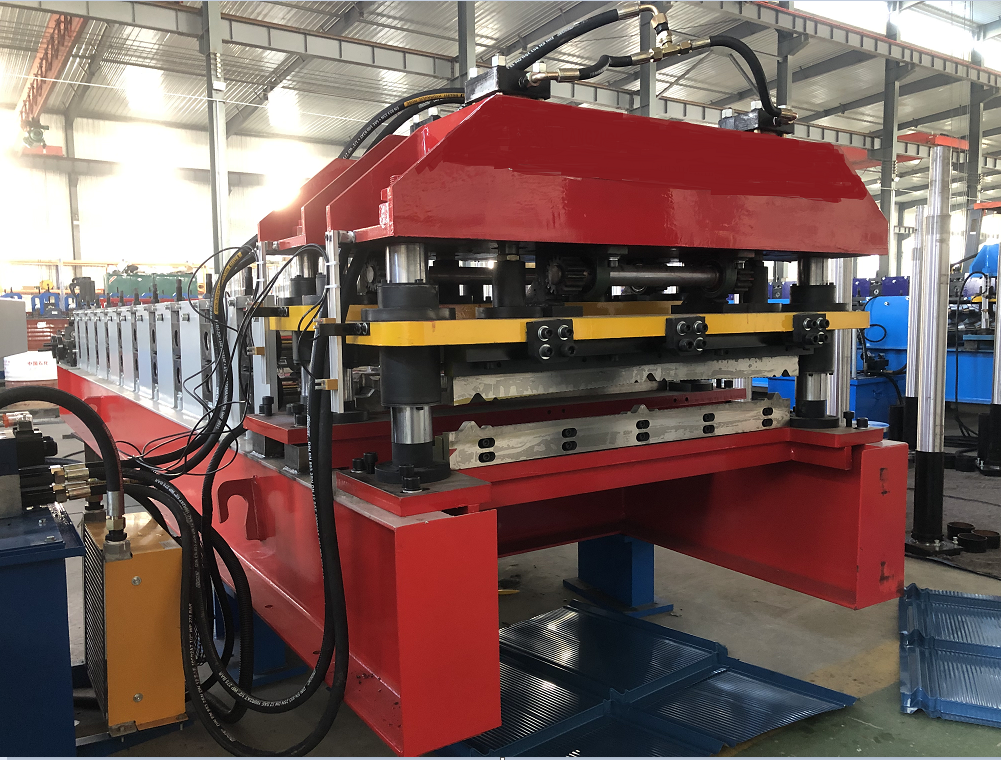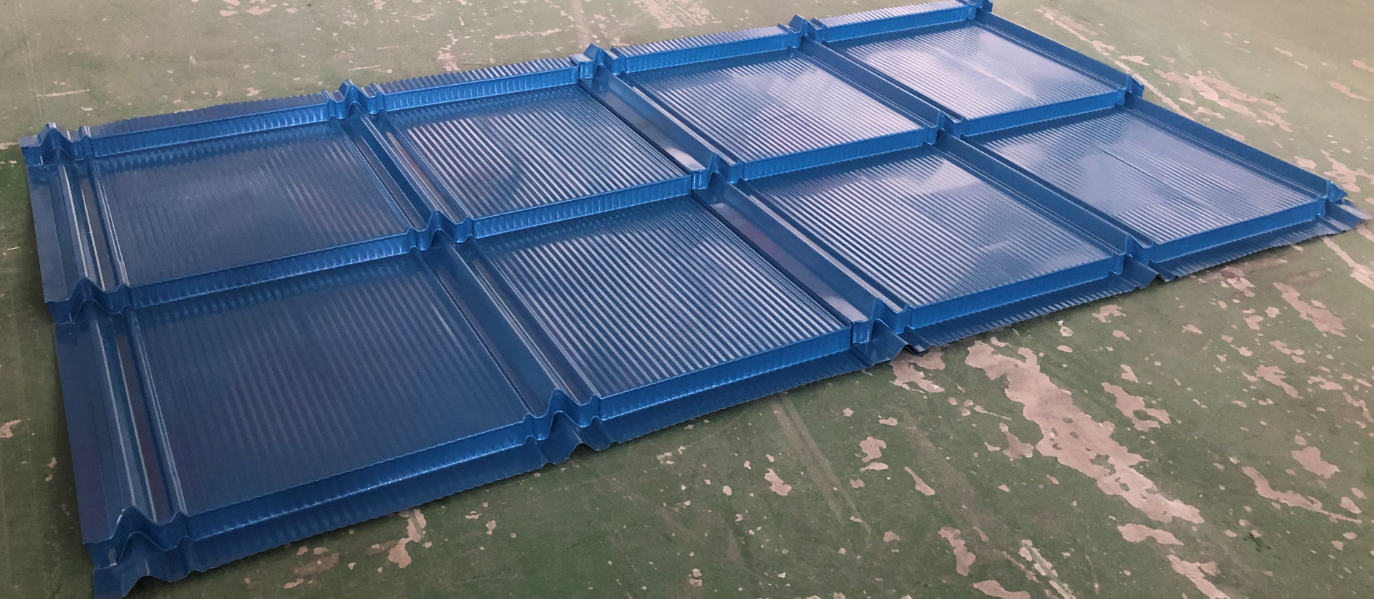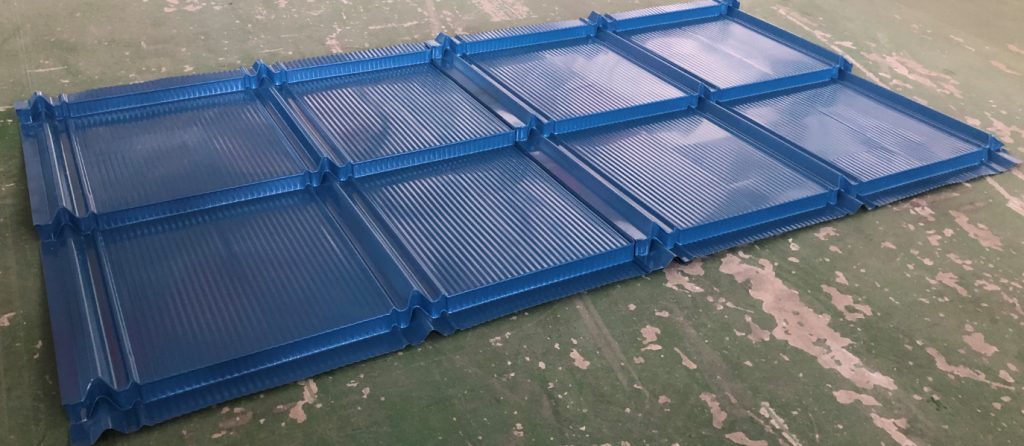 914mm Metal roof tile making machine is designed to make the glazed tile in batch fully automatically which is quite popular in Indonesia. The step tile designs are huge in the market, we can not list all of them here. Here we take the one which is quite popular in Indonesia.
Here is the popular profile drawing for your reference: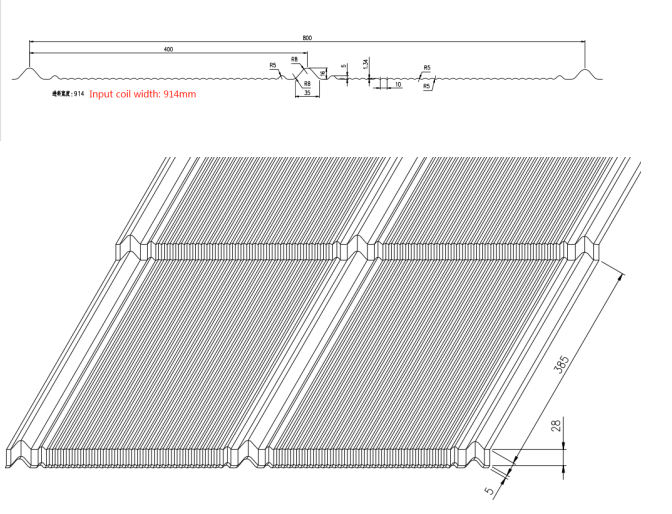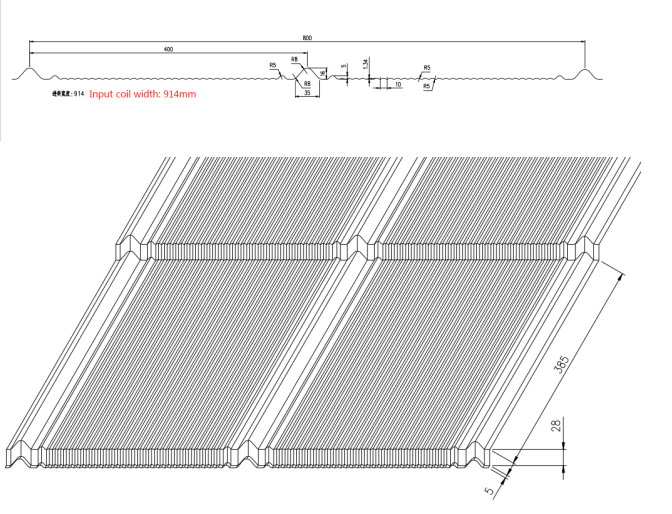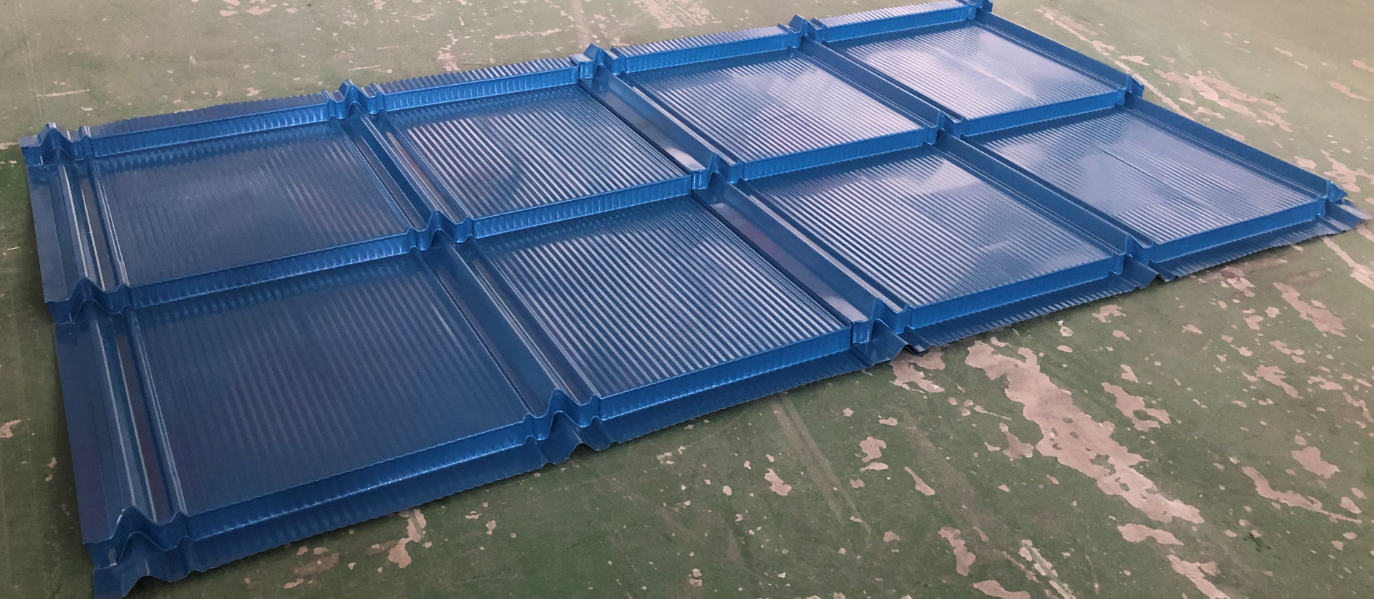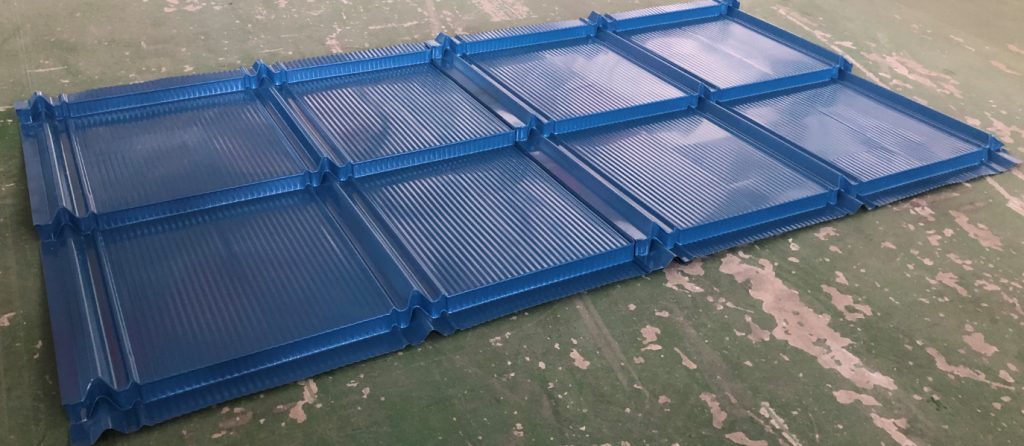 Why our Metal roof tile making machine can benefit you?
1.For the decoiler. If you need to use the hydraulic automatic one we can supply you. If you want to save the cost, we can supply the 5 Ton manual one using this type quality. It is designed by a big wheel. with manual brake, so operate more easily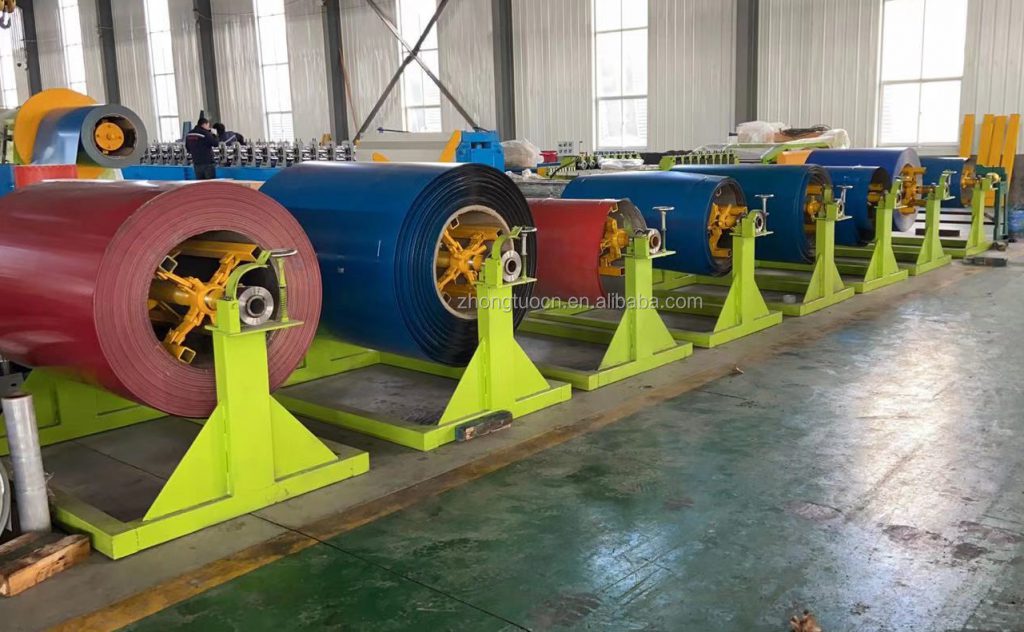 2.Guide feeding device with leveling and cutting. By the cutter, you can remove the untidy start or cut it at any length.
1).With several support rollers, to feed the material more smoothly
2).Equipped with 2 plastic bands in the middle of the platform and two pinch plates to feed the material, prevent the material surface from being damaged, and feed the material more easily and quickly.With hand wheels to adjust the feeding size, more conveniently.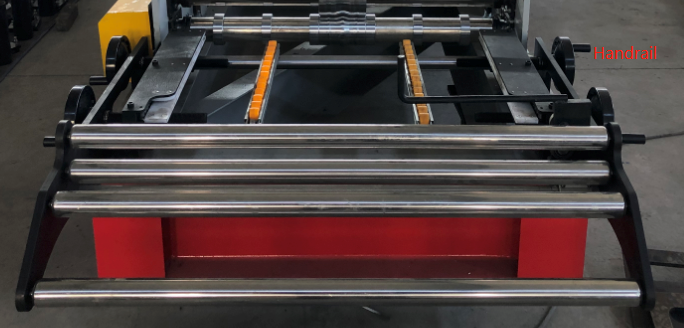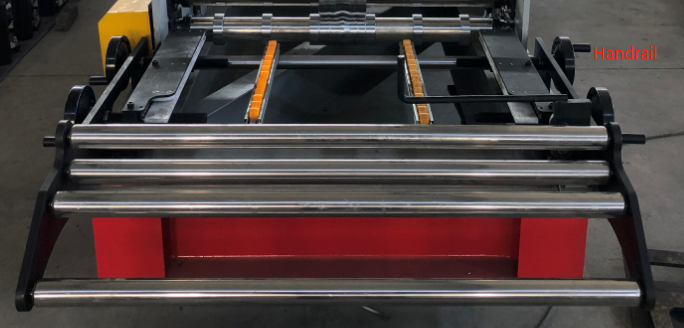 3.For the rollers:
Advantage:
For all of our rollers, spacers and shafts, we all mark numbers on it, it's very convenient for you to maintenance the machine in the future.
There is ball bearings inside the rollers, to make all the rollers run at same speed when machine is run.  3. Because the rollers inside with ball bearings, our rollers is bigger than others, so work speed is faster. 4. All rollers and spacers, we do 3mm thickness chrome coating, to increase hardness and anti-rust. Some factories maybe use 1-2mm chrome coating.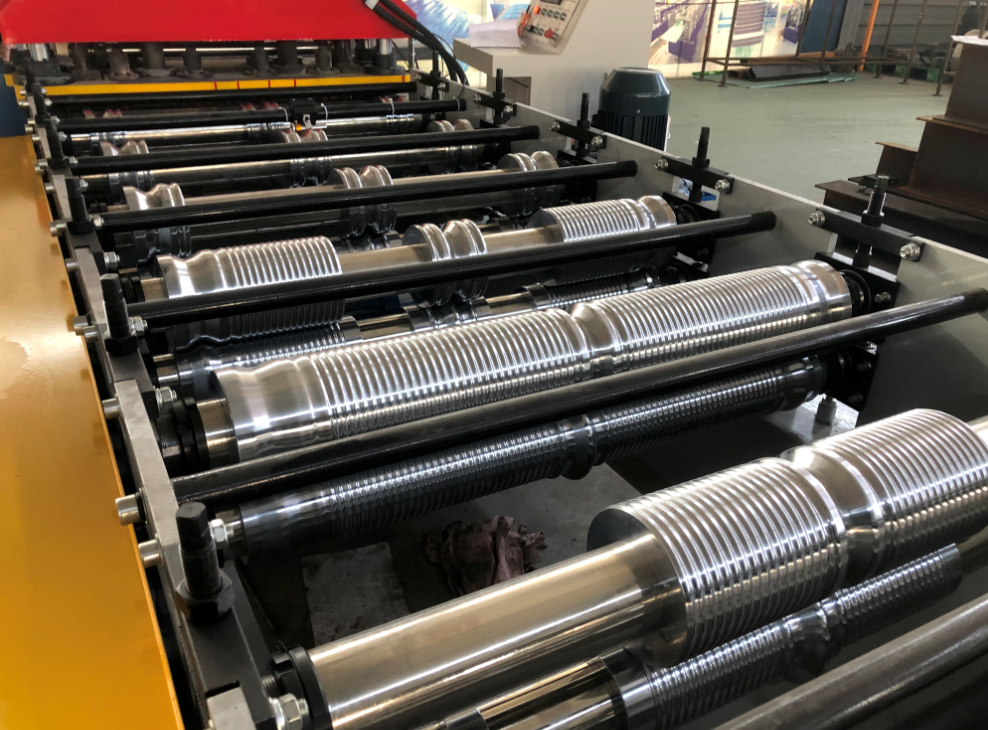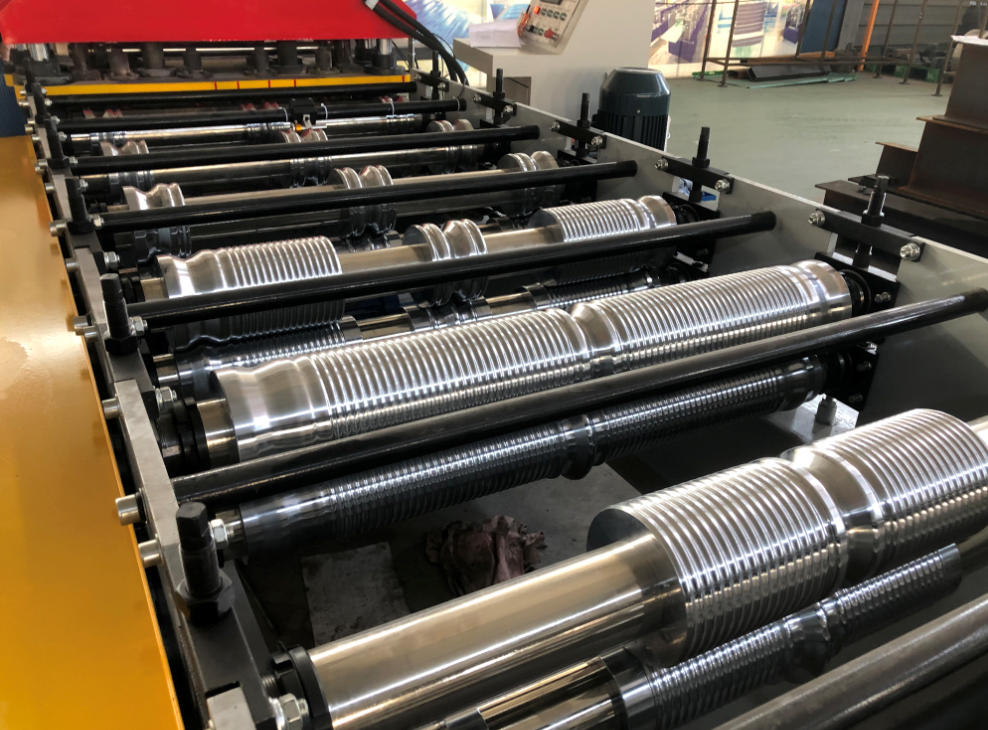 4.For the Hydraulic oil pump station
We designed with : with air-cooling system to prolong the service life.
Include a set of hydraulic tank, a set of hydraulic oil pump, four hydraulic pipes. And two sets of electromagnetism valves
Driving method : By pillar type Cylinder
Hydraulic motor power 4.5kw;
Cutter material: GB-Cr12
Cutting length tolerance : ±1mm/3m
Cutting feature : Steady and safe working condition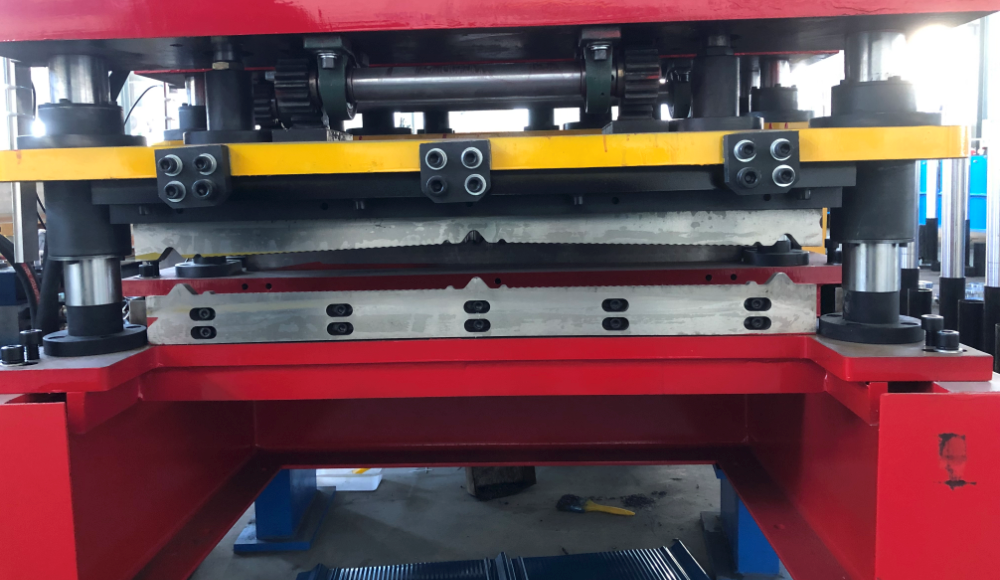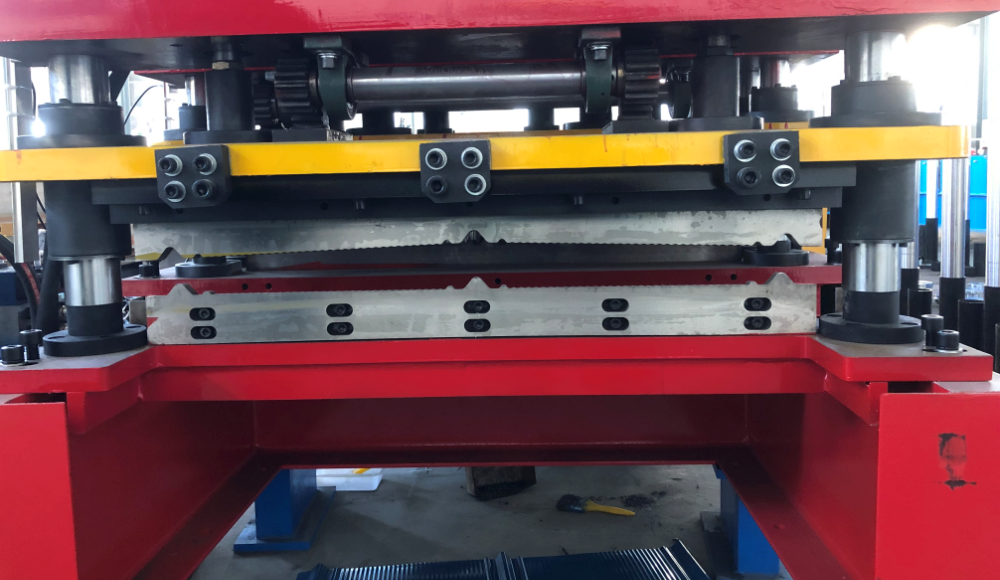 5.For the PLC control part, we can design with either portable type or cabinet type. It can supports more languages type and around 12 batches of order setting.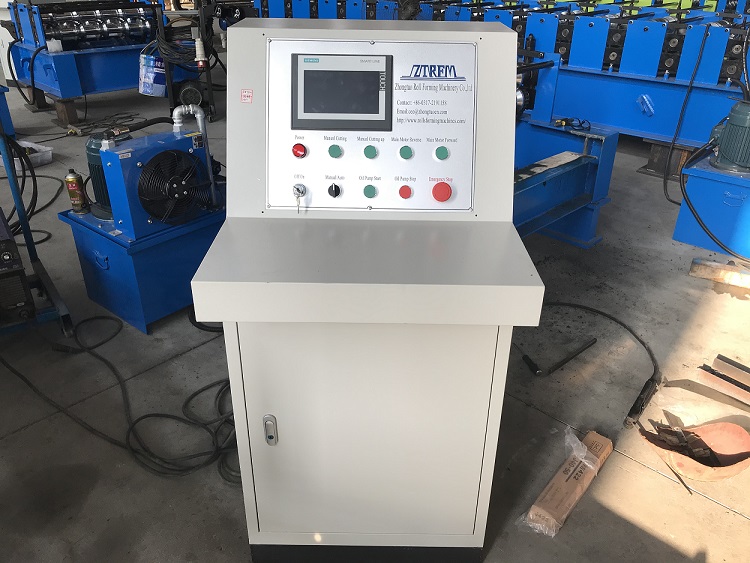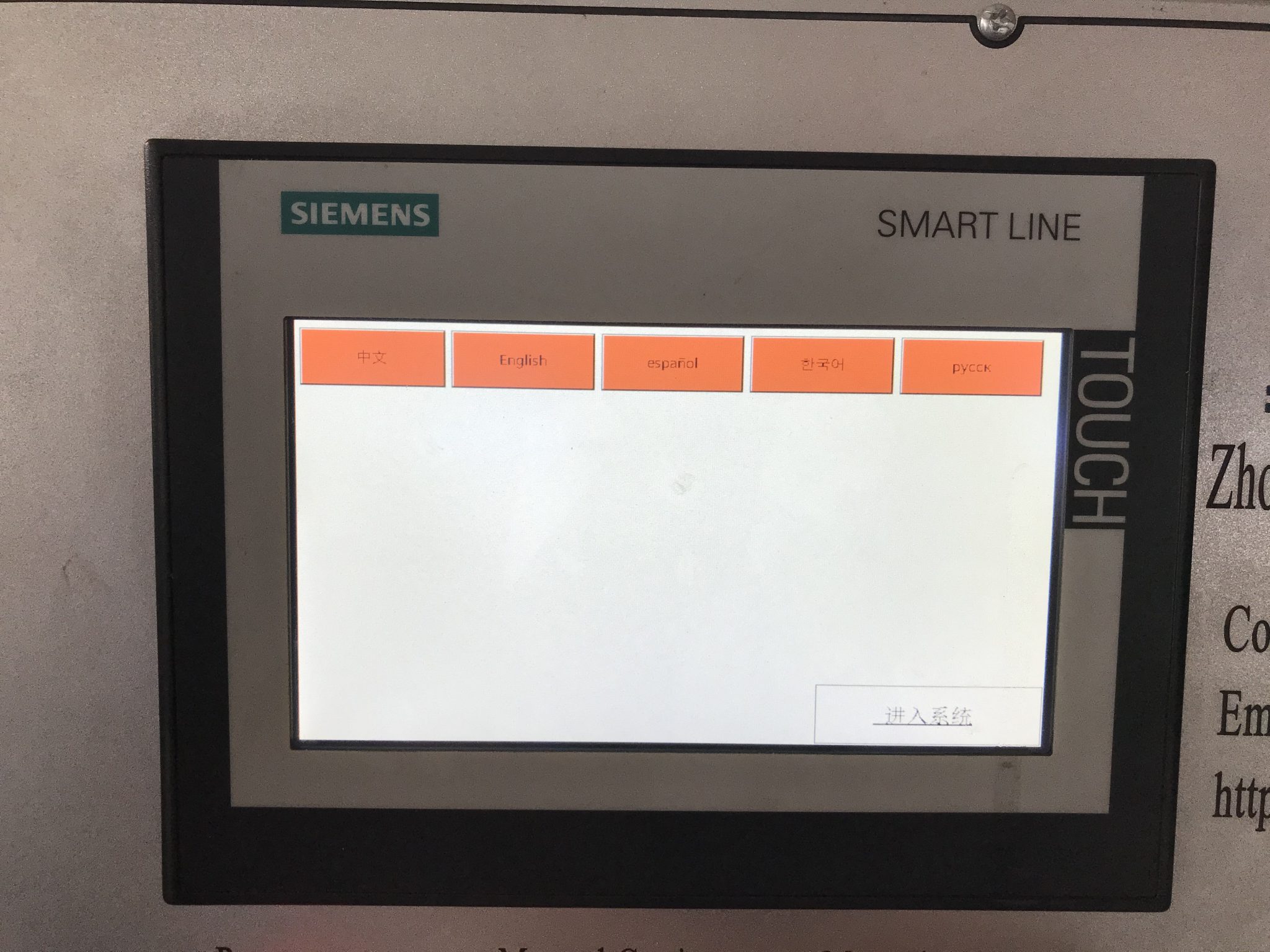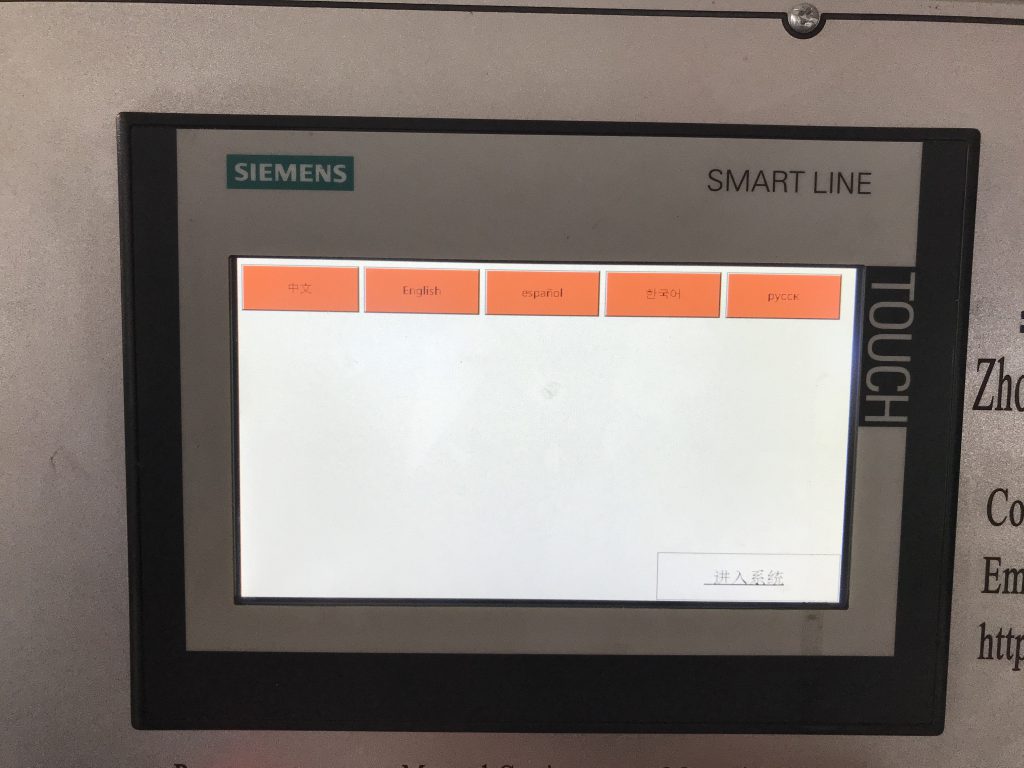 The Metal Roof Tile Making Machine working video:
Related Metal roof tile making machine: