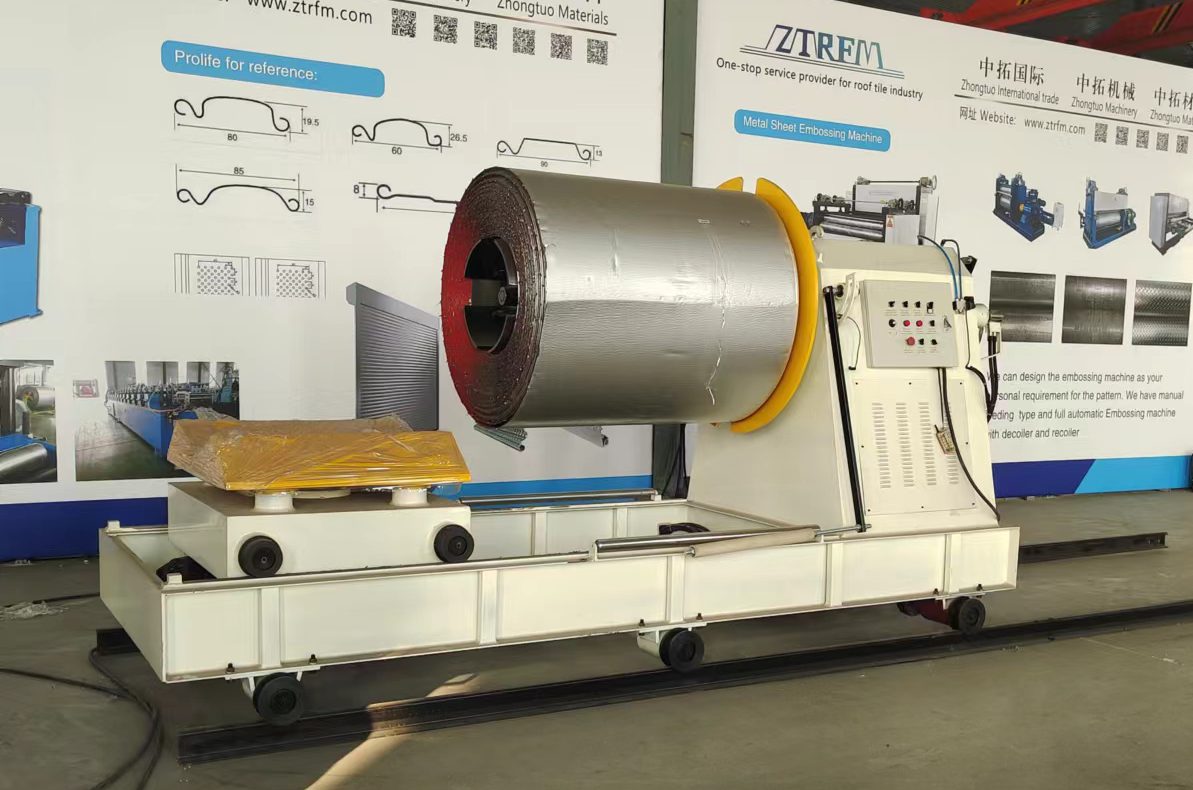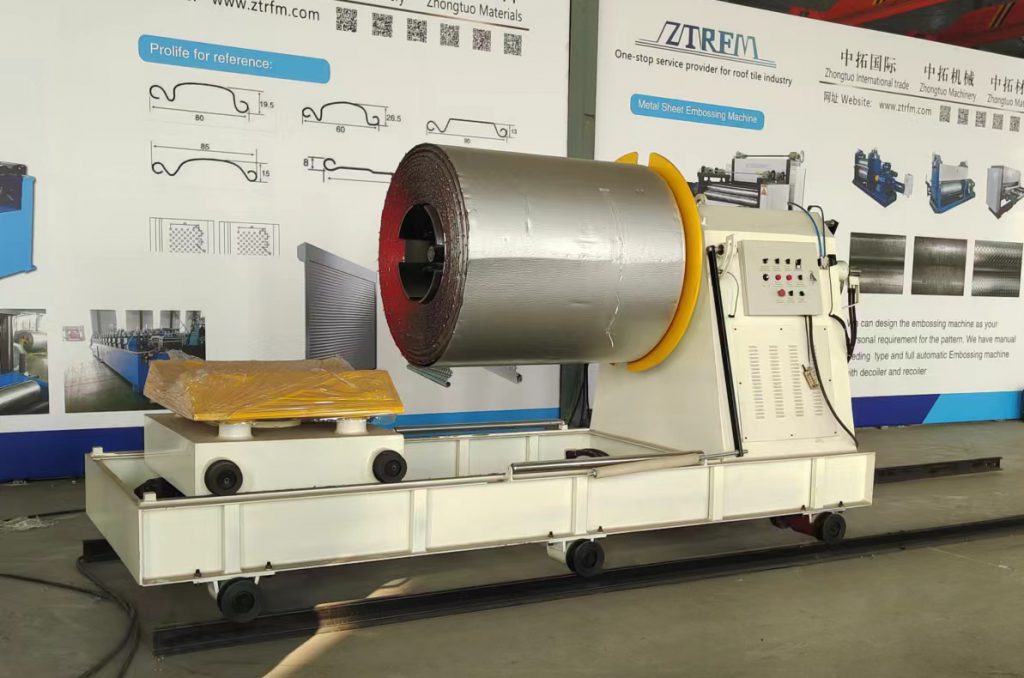 10T Coil Automatic Uncoiler Unwinder with rail
Introduction of the Automatic uncoiler/decoiler/unwinder:
This is the decoiler to carry the coil,it is equipped with rail so that different machines can use one decoiler which can save cost for customers.
The technical specifications of the decoiler:
1.Capacity:5-15 tons
2.Suitable coil inner diamter:450-550mm
3.Suitable raw material:Galvanized steel,PPGI,Carbon steel etc.
4.Motor power:5.5kw
5.Hydraulic power:4kw
6.Equipped with pneumatic braking system
7.Equipped with speed sensor to let the decoiler match with the other machines.
8.With remote control for easy operation.
More pictures of the decoiler: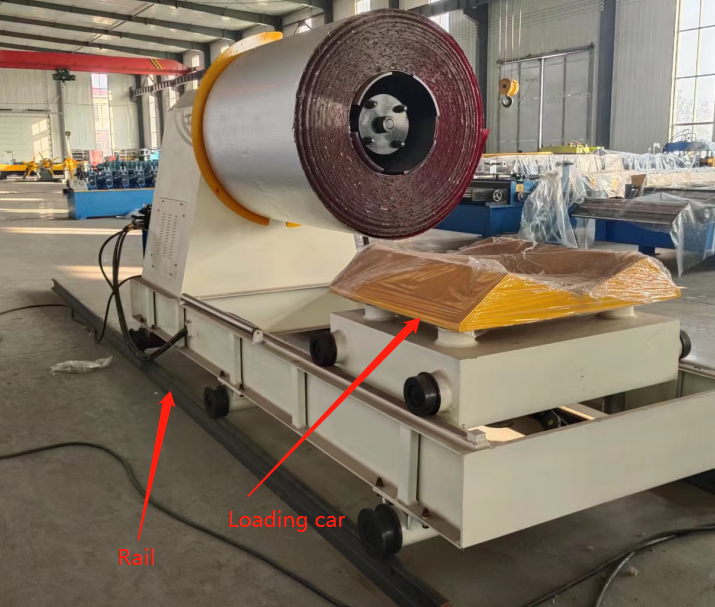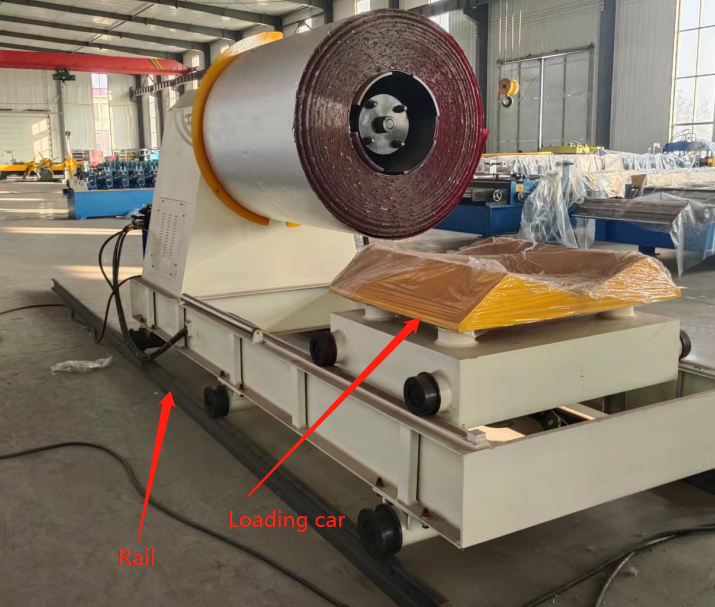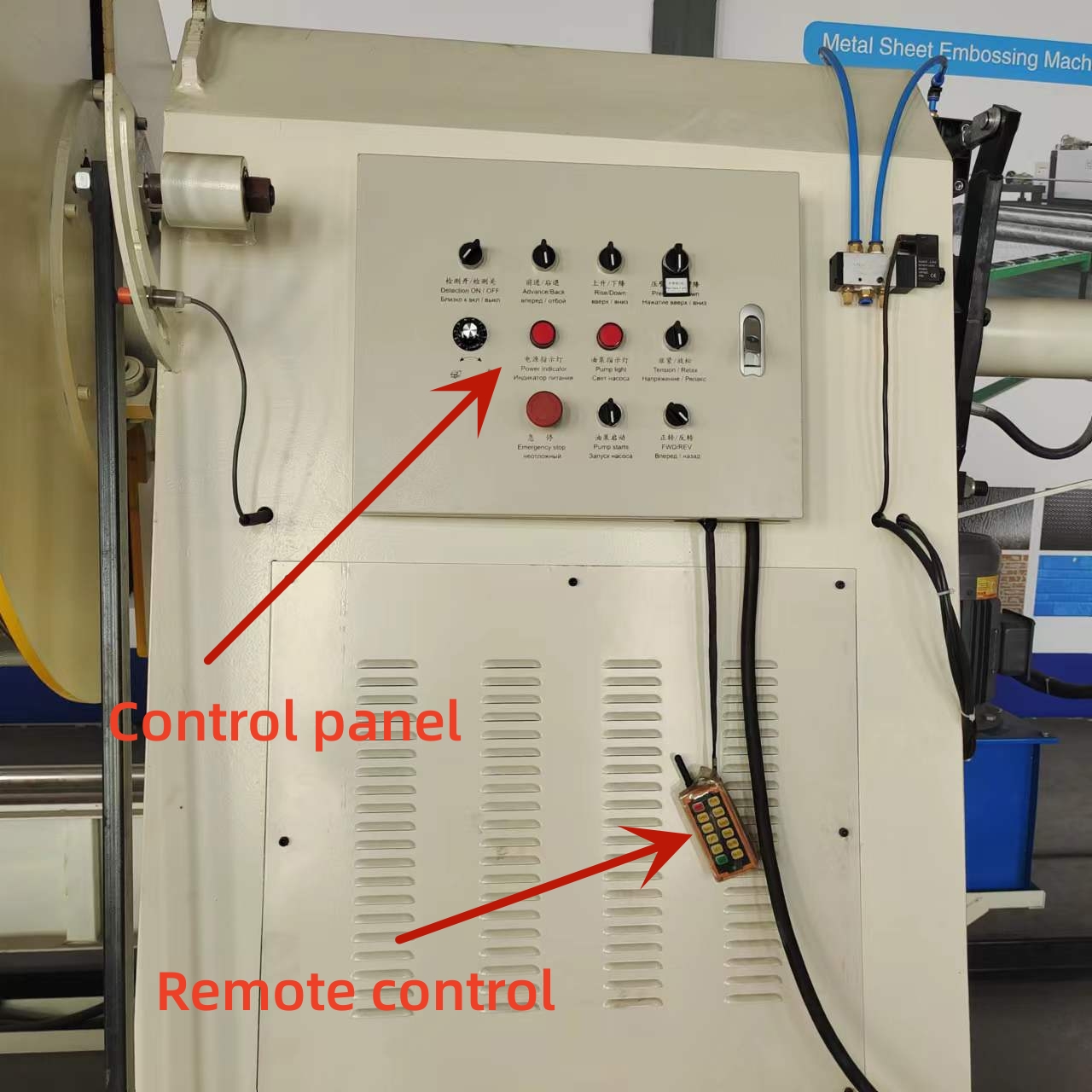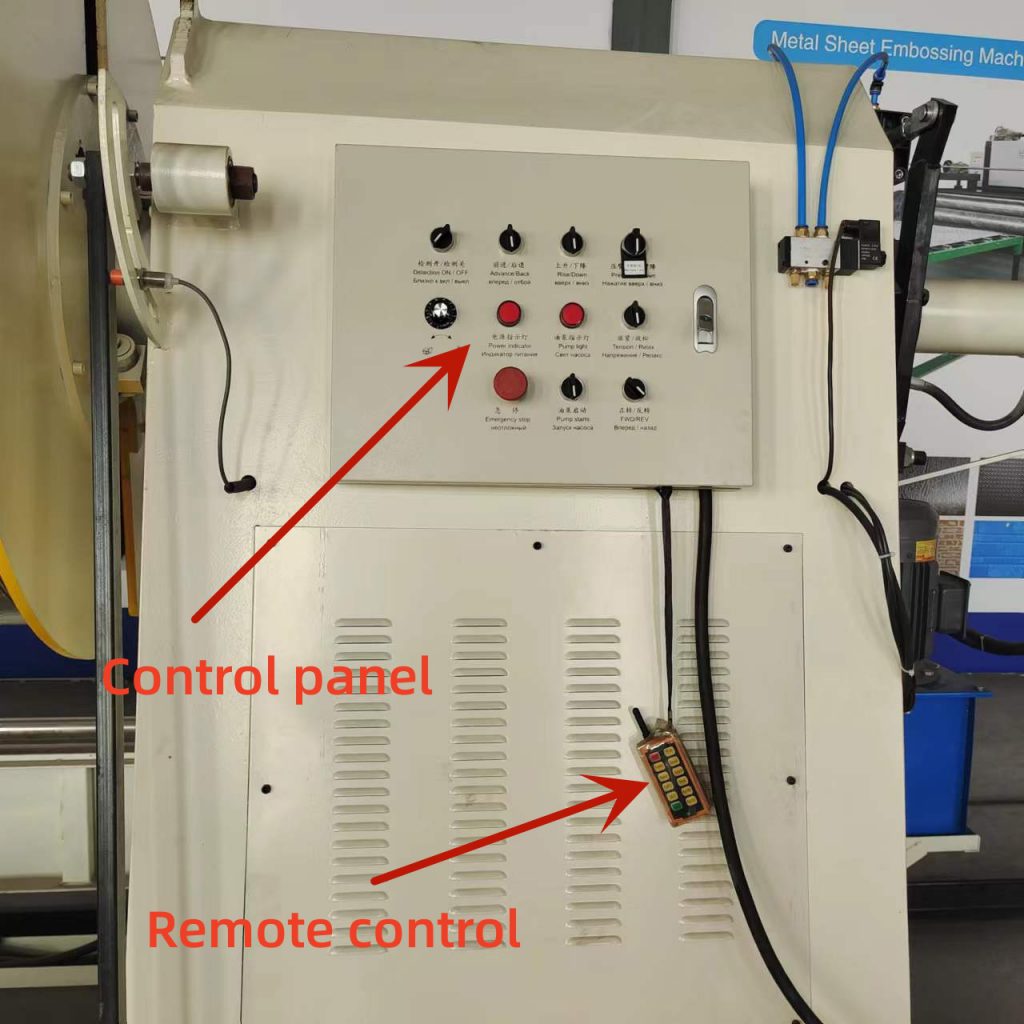 Other types of decoiler: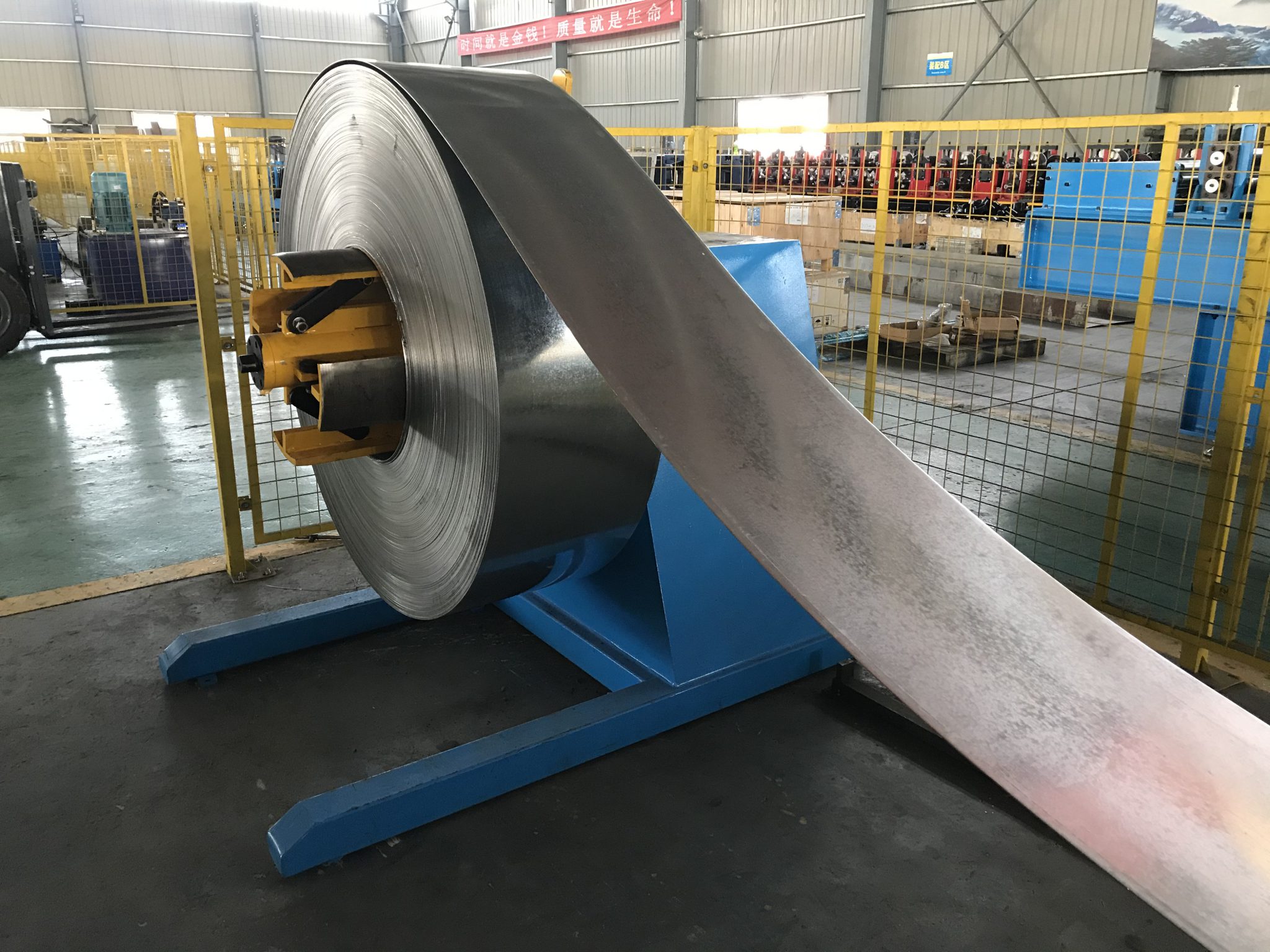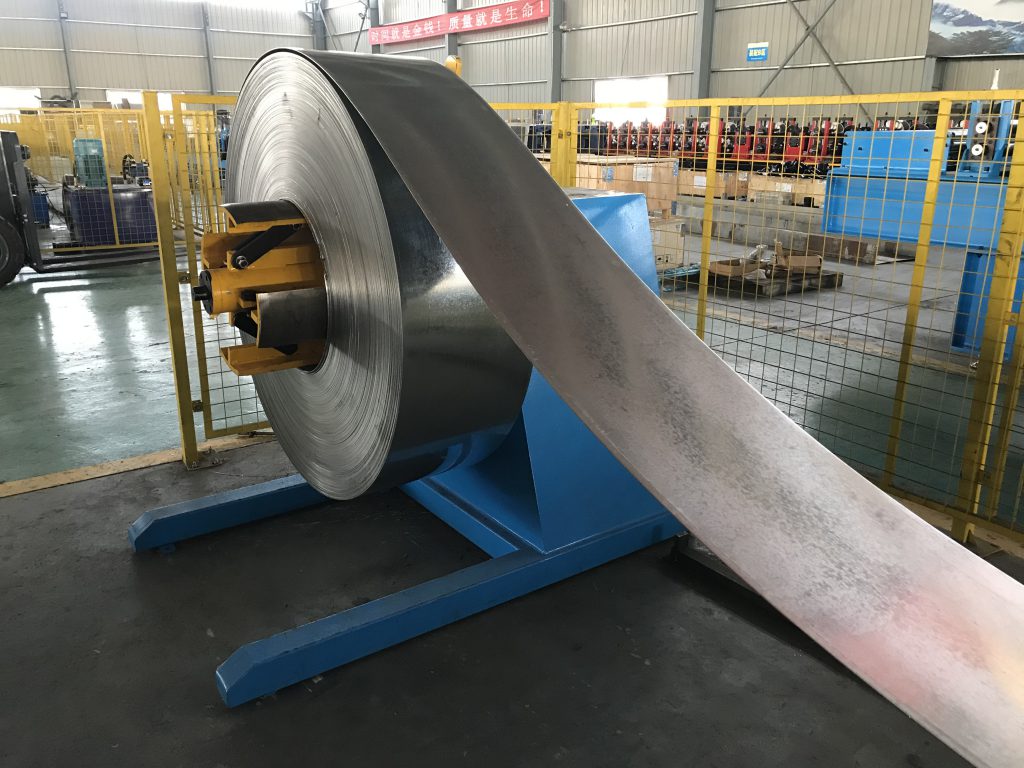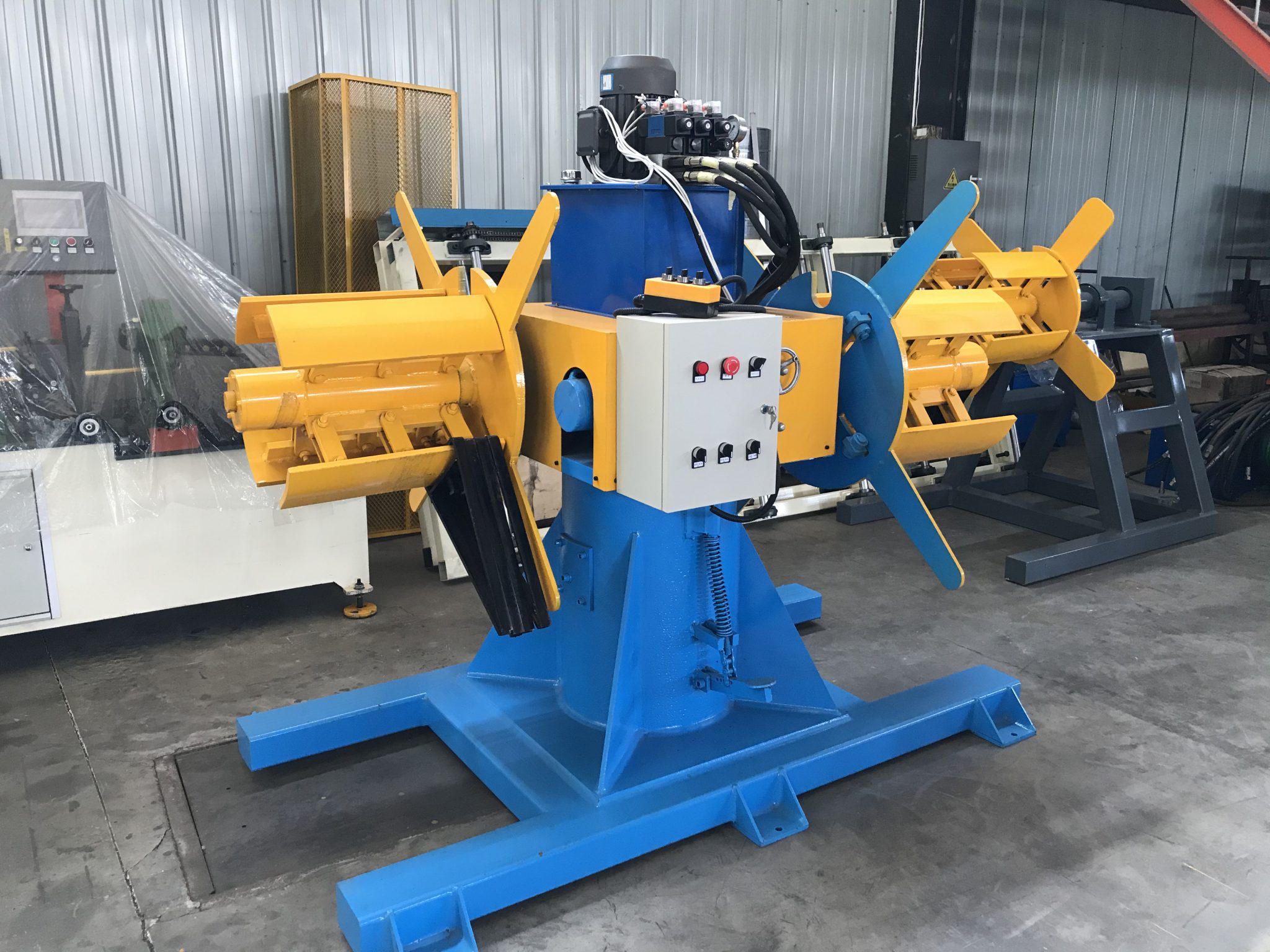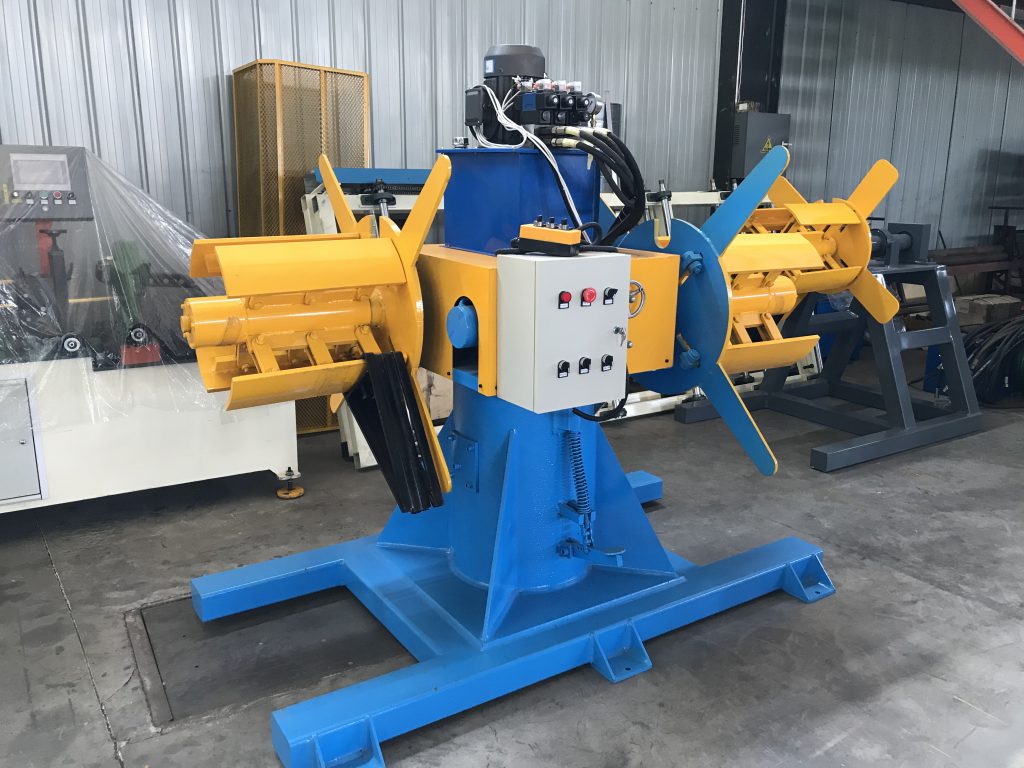 The recommanded roll forming machines: