3m Auto stacker for 3m/6m/9m/12m Roofing sheet panel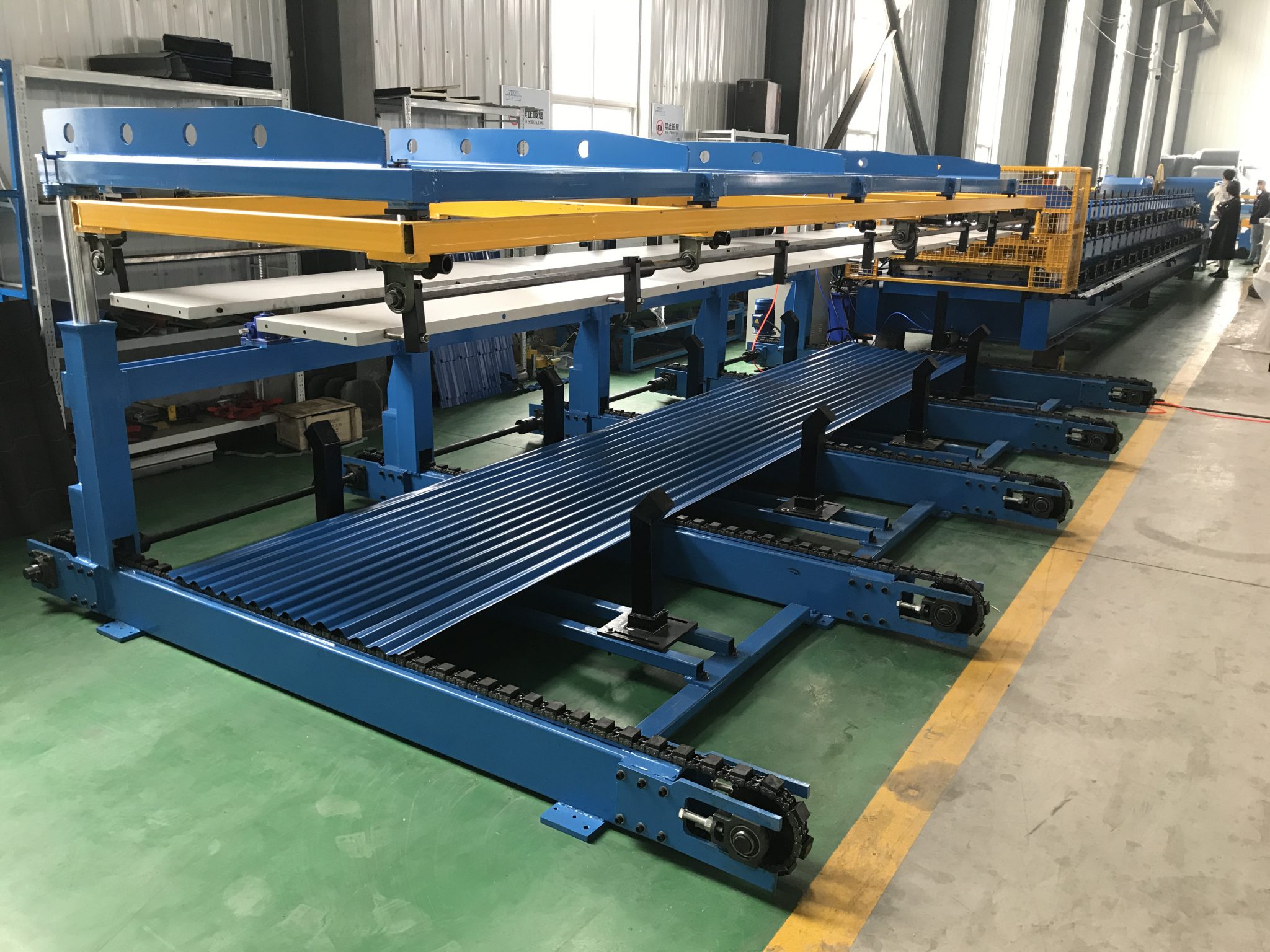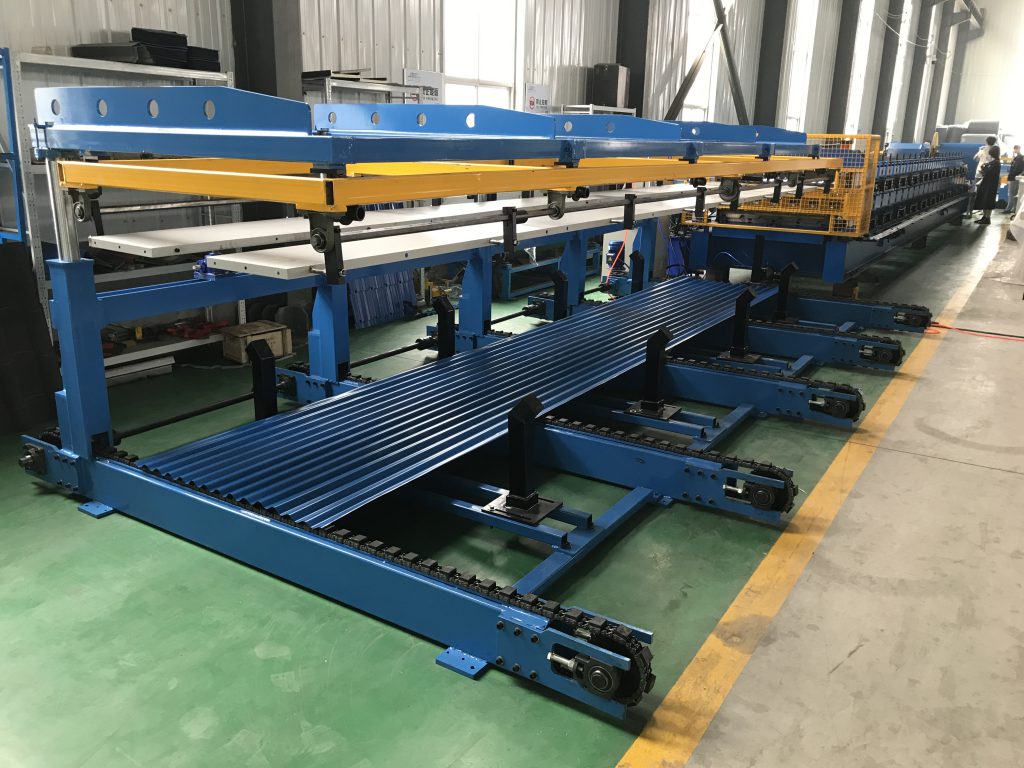 Description of the Auto stacker:
This stacker is used to stack the sheets automatically after the sheet is cut by the roll forming machine,the length is customized as the maximum length of the sheet that customer need.
Normal length of the stacker:3 meters,6 meters,9 meters and 12 meters.
Working type:Pneumatic
The sheets can be conveyed out by the chain.
Advantages:Save labor and working full automatically.
Other similar stackers:

Recommanded roll forming machines: